Österreichische Post AG Stock Analysis – Parcels Are Big
Österreichische Post AG Stock Analysis
Österreichische Post stock analysis is part of my full, stock by stock analysis, of the Austrian Stock Market that offers interesting value opportunities like POST stock is too. Check my Austrian Stocks List.
Österreichische Post AG Stock – VIE: POST
Austrian Post stock – ADR ticker: OSTIY
Postal stocks haven't been really a great investment over the last decade as emails replaced letters and market deregulation allowed for many new competitors that cut costs to gain market share while the old government owned businesses were often unprepared.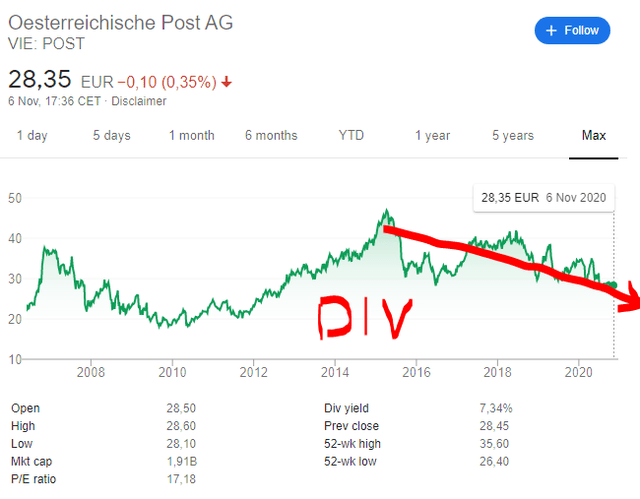 Consequently, Österreichische Post stock didn't do much to reward shareholders over the last decade except for the generous dividend. However, a dividend is good but not in a negative trend for the stock price because what is the point of taxable dividend when you lose your capital principal?
However, over the last few years, e-commerce boomed and now we all expect our orders to be delivered as soon as possible. Let's see what is the investing possibility, the risk and reward, the margin of safety Österreichische Post stock.
Österreichische Post stock market capitalization is 1.9 billion EUR. The company is owned by the government and the government development funds so I would not expect hard labour negotiations to cut costs etc.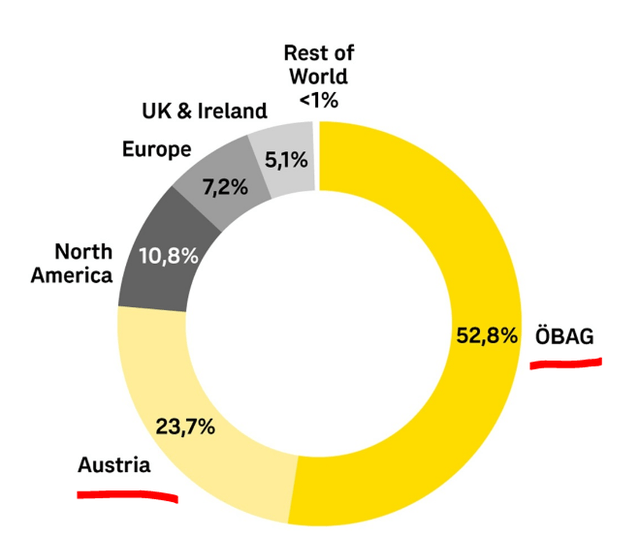 Österreichische Post stock analysis content:
Österreichische Post stock overview
Österreichische Post business overview
Österreichische Post stock fundamentals
Österreichische Post dividend
Österreichische Post stock risk and reward investment conclusion
Österreichische Post business overview
Well, as you would expect, it is a post business, mail and parcels make the most of it, parcels are gaining but mail is declining fast too.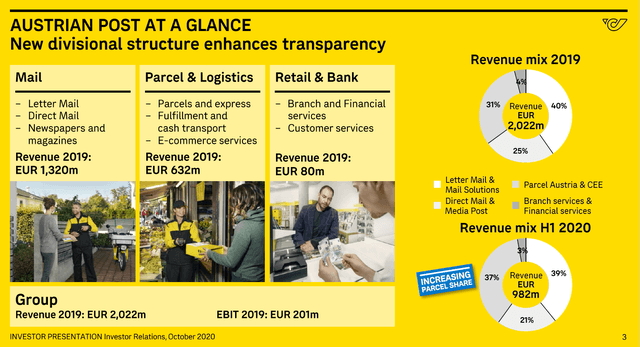 Despite the decline in mail, revenue has been growing slowly and steadily.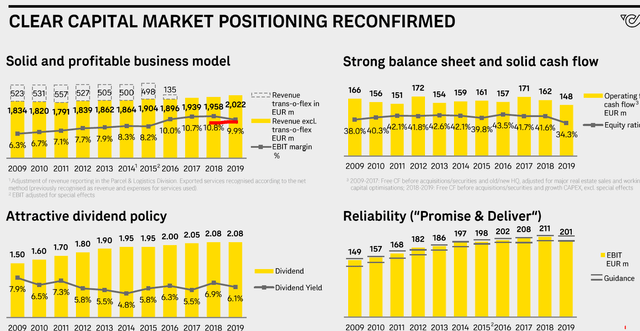 During the COVID-19 situation, mail has declined but parcels have exploded.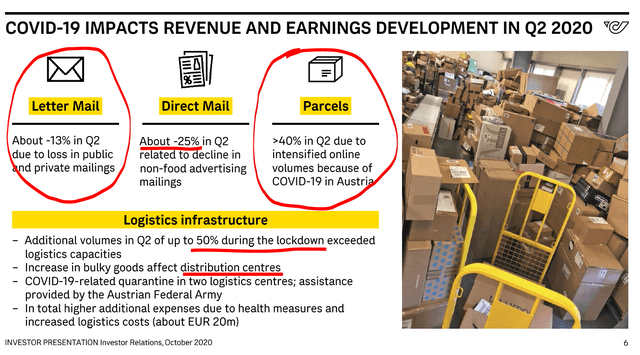 This has allowed for stability over the period.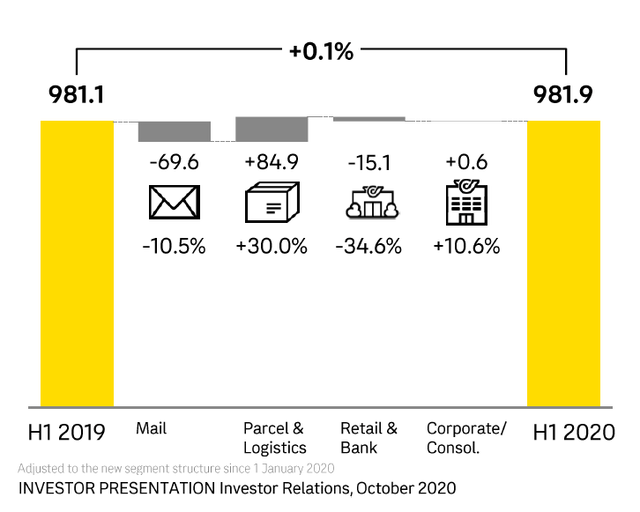 The problem is that parcels are costly to move, take much more space than letters for what they cost and the competition is fierce. Despite the increase of 40% in parcels, EBIT from parcels increased just 3%.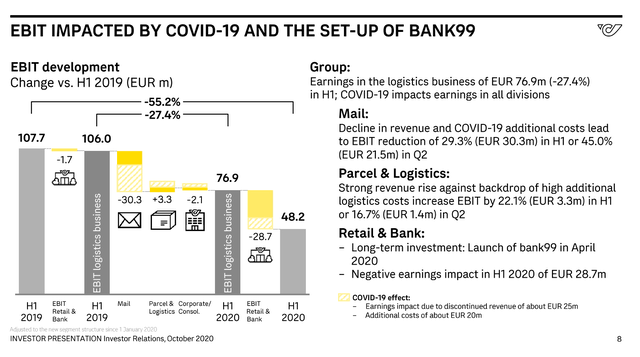 The letter mail business has been going down and will continue to go down, that is a given.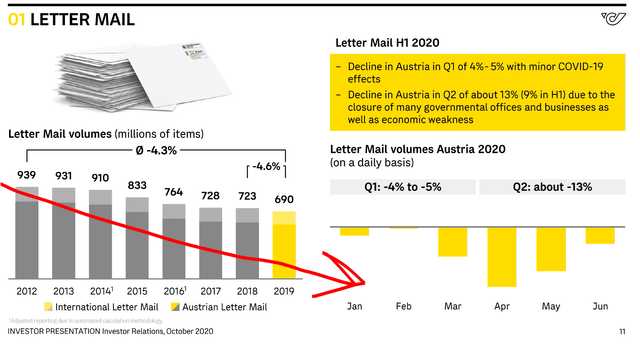 The government owns it, so prices will not be allowed to explode.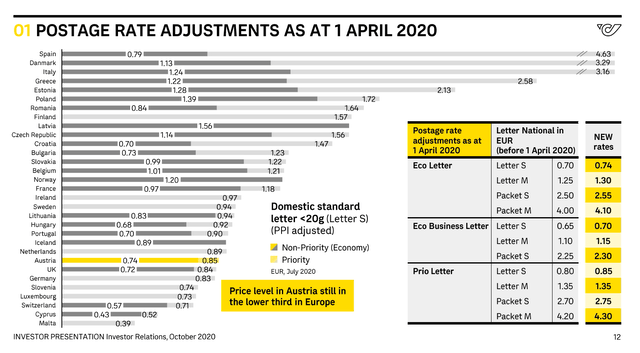 The parcel business is exploding, but profits are not.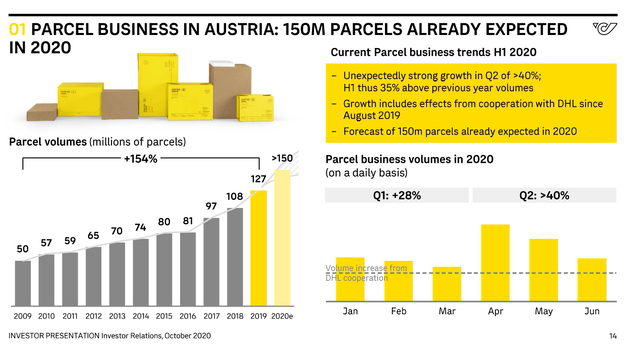 They have just recently launched a bank? I thought posts were doing that for ages already?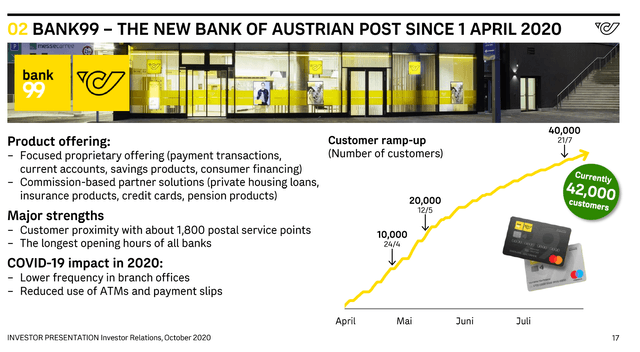 Capital expenditures are stable, and also focused on growth, mostly logistics given the environment.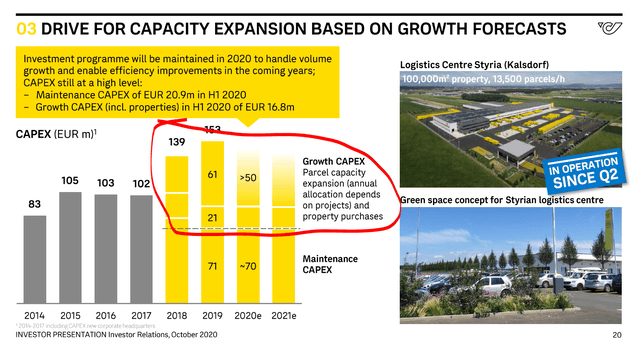 They have a target to deliver 100% of the last mile with electric vehicles. That is nice because I hate those diesel vans bringing parcels.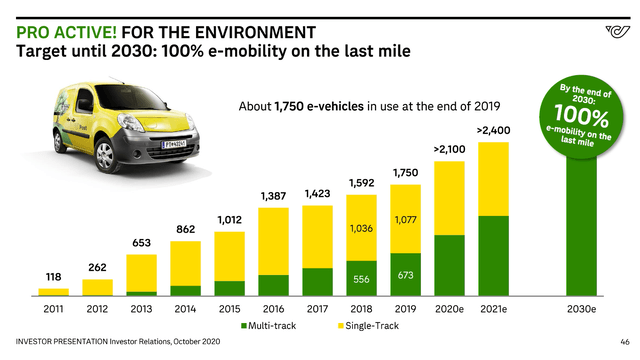 It all looks like a normal postal business, let's take a look at the financials.
Österreichische Post stock financials
Revenues have been stable over the years, margins have declined a bit, but free cash flows were stable and around 150 million per year which is not bad on a 1.9 billion market capitalization especially as the company uses most of the cash for dividends.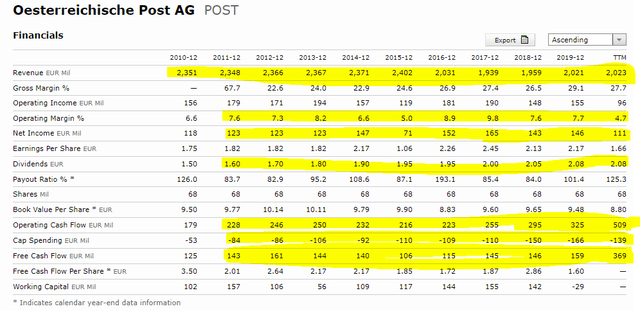 The balance sheet doesn't really look good because there are a lot of old skeletons there in the form of 589 million of provisions. That is 4 years of free cash flows.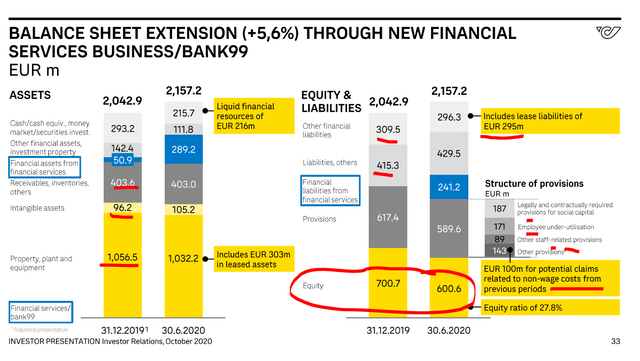 Nevertheless, the company will likely keep the liabilities stable at around 400 million, perhaps increase those as the payments from the provisions arise, but with interest rates close to zero in Europe, it shouldn't be an issue.
The financial conclusion is simple, the company makes 150 million in free cash flows and focuses on dividend.
Österreichische Post dividend
On a stock price of 28.35, the dividend of 2.08 is pretty good and gives an amazing dividend yield of above 7%. If the company continues to make 150 million in free cash flow, the dividend is sustainable but the problem is that the mail is likely not going to come back after COVID and that parcels are not really at equal margin levels, actually those are half of the letter business.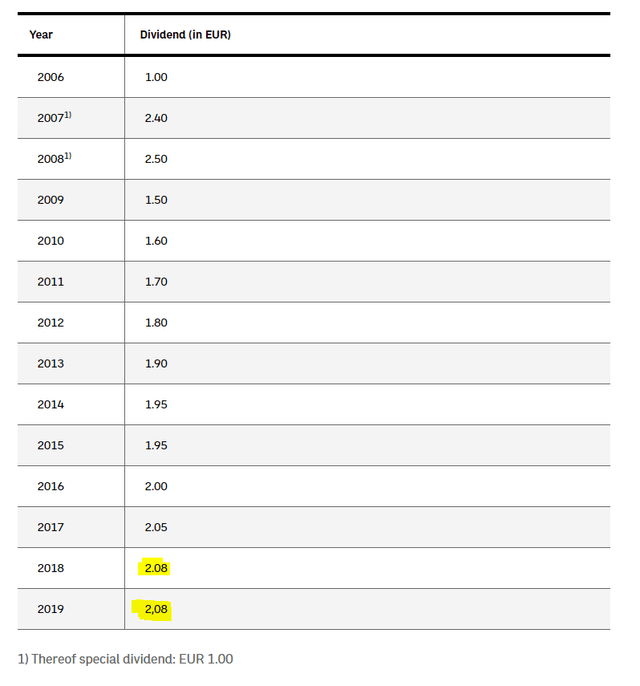 However, the letter business and direct mail business is not dead yet, so there might be still 10 years of good cash flows from there and we might see improvements in parcel margins. But, that would be an investment in 'might see improvements'.
Österreichische Post investment conclusion
I would argue the stock is fairly priced where I would not expect amazing investment returns. But, what you can expect is a good dividend on the hope that the fundamentals last for longer and that the provisions don't come due all at once. Further, we might see improvements in the parcel business, but here I am again talking about improvements. Parcels are big in growth but also big as big, taking a lot of place and requiring a lot of time to deliver.
Mail, that is higher margin is declining, and who sends letters anymore, plus direct mail that includes all that advertising, will also likely go out of the window due to environmental issues.
I think stocks like Österreichische Post should be left to pension funds and other institutional owners like the government. Retail investors that can chose for themselves, should pick investments that offer long-term growth potential and good fundamentals. There are better stocks even in Austria!
If you want to see about such businesses, please check my Research Platform.