Aluminum Corporation of China Stock Analysis – ACH Stock – AVOID
This Aluminum Corp of China ACH stock analysis is part of my full aluminum sector analysis. Here is a video discussing ACH very briefly and comparing it to KALU, CENX, AA & NYH. If you are looking for aluminum stocks to invest in, there is better than ACH.
ACH stock price overview
Aluminum Corporation of China stock or ACH stock or CHINALCO stock, follows aluminum prices which is normal for Aluminum stocks.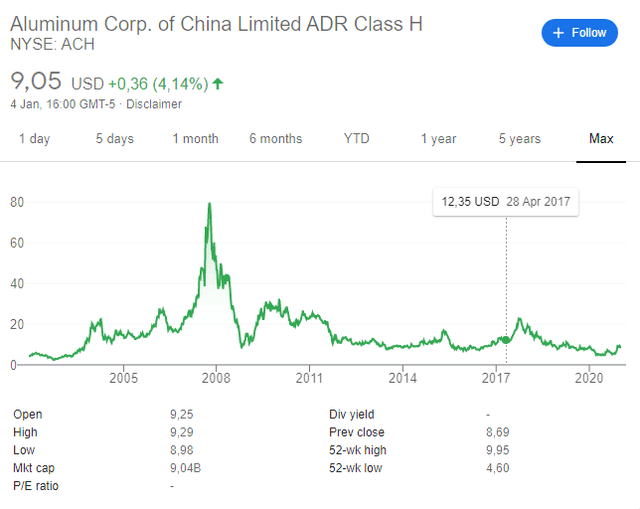 Chinalco is a state-owned enterprise which means that any rewards to shareholders are secondary to the benefits of the Republic of China.
I've been following a few Chinese owned companies and investments for the develop the country will always be prioritized. Consequently, dividends to other investors will not be as high as those could be with management and ownership interests aligned.
For companies that have interests more aligned with minority shareholders, check my Aluminum stocks list.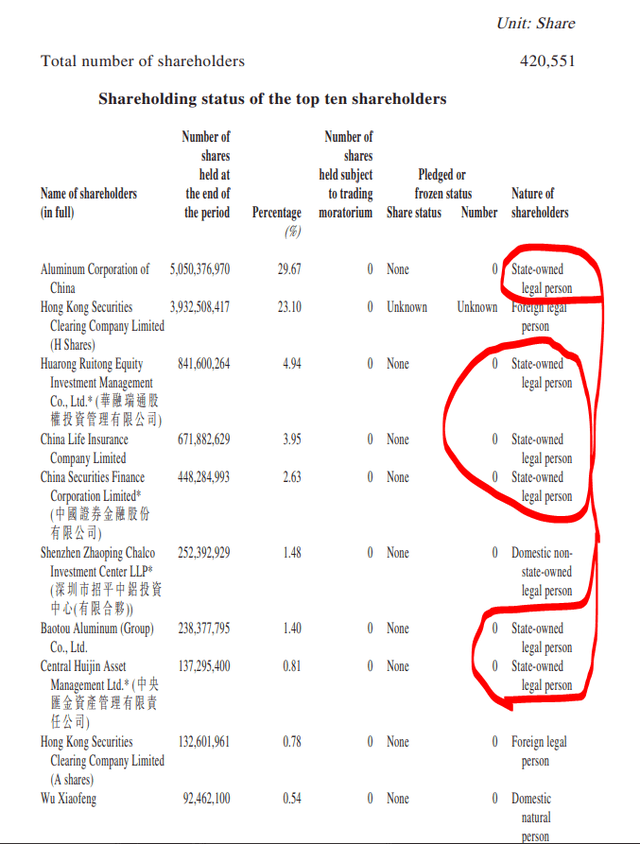 The different interest between you and the owner makes ACH a stock to play around on aluminum cycles. It is unlikely it will go bankrupt given the backing of the Chinese government, so when things look terrible but start to look better for Aluminum, ACH stock might be a good trade vehicle, even a better trade vehicle than Alcoa stock that has plenty of pension liabilities that make it riskier or CENX stock that is flirting with bankruptcy every cyclical downturn.
I have explained how to trade cyclical stocks when I summarized Peter Lynch's approach to investing in stocks and especially cyclical stocks for which Chinalco is a perfect example.
Chinalco business overview
Chinalco is the 4th global aluminum producer.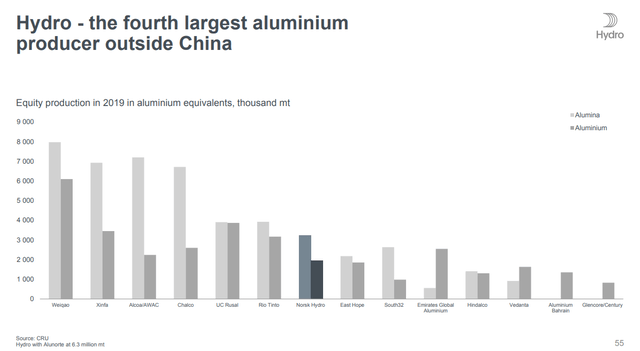 Chinalco's numbers also explain the aluminum sector ugliness. Given that the company is owned by the state, perhaps profitability isn't the focus at all as is keeping aluminum prices low globally which helps the Chinese economy much more than any kind of profit with Chinalco.
The company doesn't pay dividends,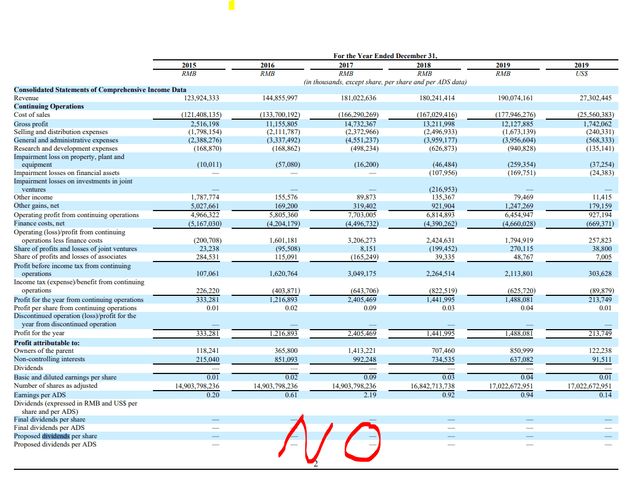 Cash flow profitability is secondary and mostly negative as they reinvest every renminbi they make or pay-off debt that has ballooned as from 2000 to 2015 Chinalco had only one year with positive cash flows.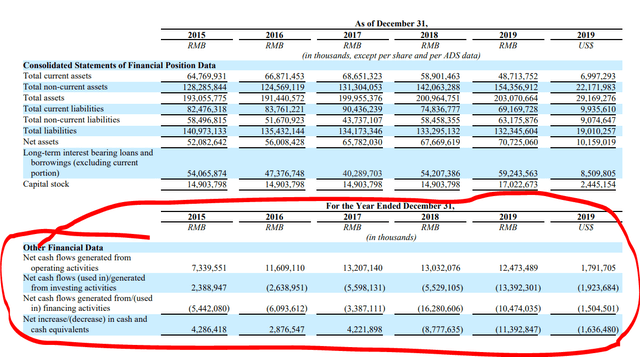 If you look further into history, Chinalco had negative free cash flows in mor than 15 out of the last 20 years. This is the reason why aluminum prices are low and what gives China an unfair advantage.
However, state enterprises often fall into their own trap. So, when that happens, it should be a great time for other aluminum stocks. Fortunately for other producers, China has the highest producing costs which might differ them from making more investments.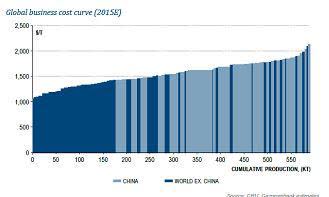 ACH stock investment conclusion
The Chinese owned enterprises look always very tempting because of the potential offered. China is still the second fastest growing large global economy after India, the development still requires large usages of aluminum and the outlook is positive.
As a side note, owning an airport in China seems like a no-brain investment as there will be more and more air travel. Unfortunately, what recently happened in Beijing is that the first the government decides to build another airport that competes with the one already established, forces companies to move, and then to put the nail in the coffin, forces the old airport to buy a stake in the new one at what they think is a fair valuation.
I analyzed many Chinese state-owned companies and the above is the recurring theme. The number of subsidiaries keeps expanding, it all looks amazing from an accounting point of view, but those dividends are always at a level that they think is enough for you, nothing more.
For better aluminum stocks, check Norsh Hydro or Kaiser Aluminum.