Jungfraubahn Stock Analysis – Short Term Risks For Long Term Gain
Jungfraubahn stock price overview
Prefer a more personal discussion, here is the Jungfraubahn stock analysis video, written article continues below.
Jungfraubahn stock dividends, something to keep in mind, are taxed with the 35% dividend tax in Switzerland! But, the Swiss can get a refund, so they can also push the price higher and thus deliver a return for non-Swiss investors.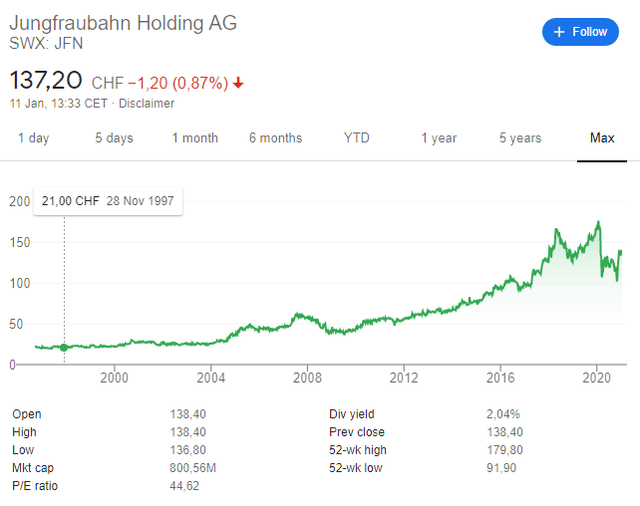 Jungfrau's historical stock price evolution tells me the company is cyclical but also a compounder due to the steady stock price increase. Interest rates have declined over time and pushed stocks higher, but Jungfraubahn stock could still be interesting.
Jungfraubahn business overview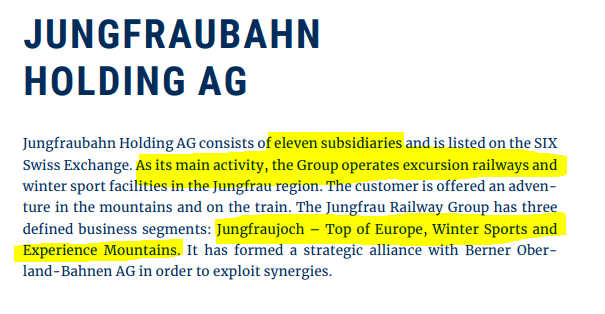 Jungfraubahn Stock Analysis – Business Overview – Jungfrau investor relations 2020 1H
It is the top of Europe as they call it.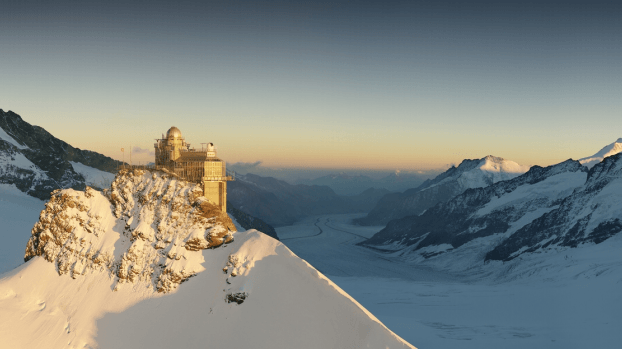 And here is the map to give you a sense of location.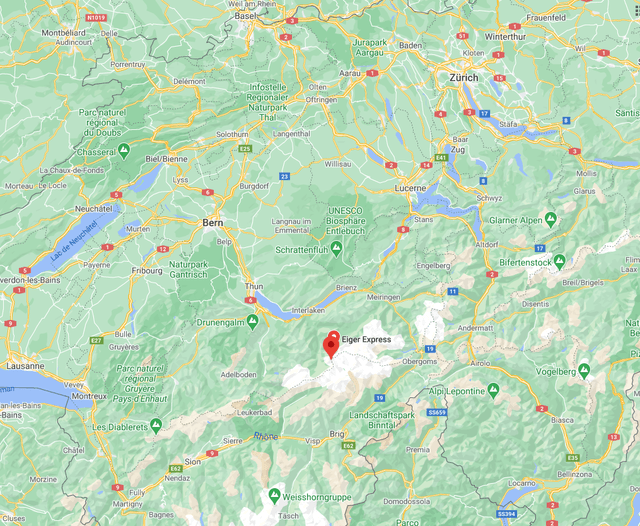 The biggest project, the cable V renovation has been recently completed and 400 million CHF have been invested. The 53 million CHF of profit in 2019 enabled the company not to take any new loans to build the cableway – a conservative approach. Of course, they had to take loans in 2020, but the project including shops and a multistorey parking has been completed. Here is a video: Eiger Express & Grindelwald Terminal Opening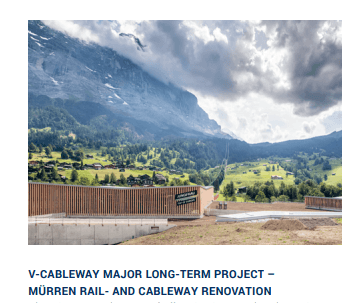 One of the reasons for building the cableway is to limit congestion in peak times and still provide quality, but they will still have to limit the number of visitors here and there.
This paragraph from the 2019 annual report explains the company really well.

I must say it is rare to find conservative businesses out there. You'll see later how the level of debt compared to assets in unusually low for the current environment. But, perhaps the Swiss know how things change fast and therefore prefer to be conservative with their own, especially in the leisure industry – you need to always be able to survive a few bad years.
Jungfraubahn stock analysis – financials
The current year has been bad due to the lower number of visits so we have to see for 2019 to see what could be expected in the future, if the world doesn't end tomorrow of course.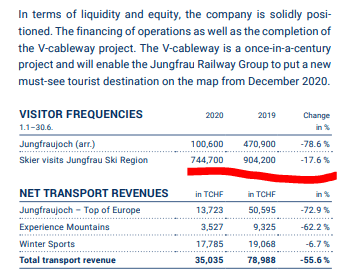 This is what I like about these Swiss companies, practically no debt and you are buying them at book value.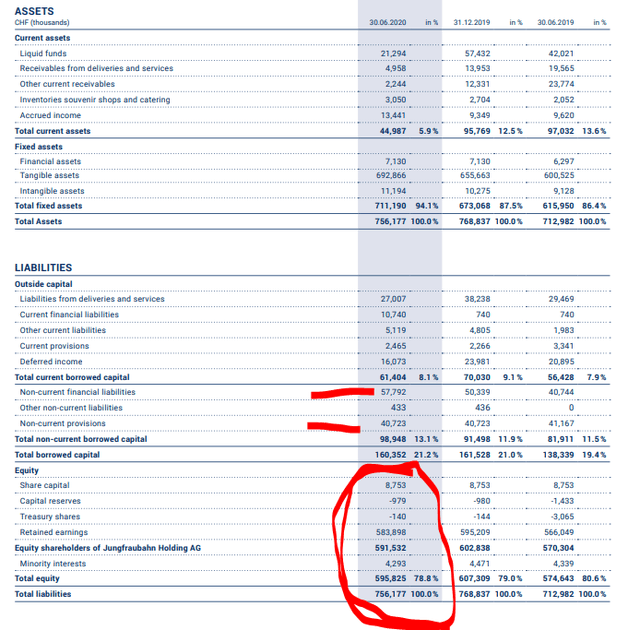 The 160 million in long-term debt is little compared to the 756 million in assets.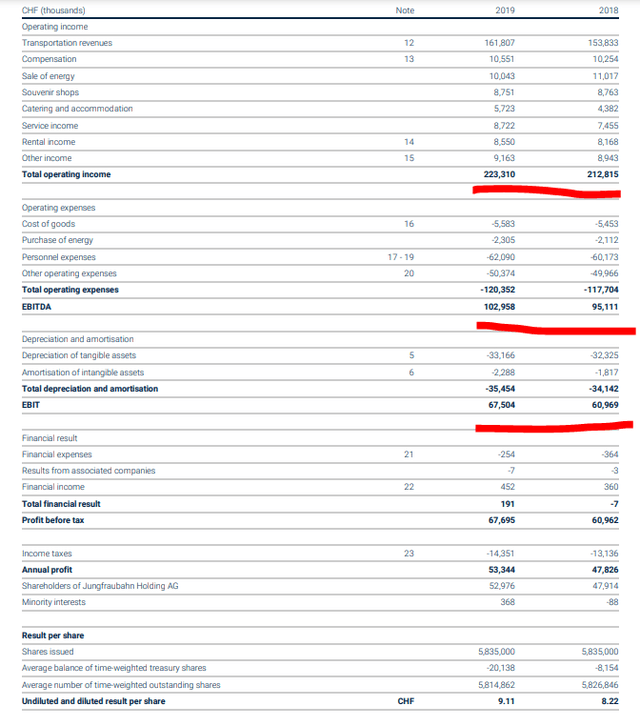 But, things should change when the new V cable is completed and return on sales should increase by 50% which means profits should increase from 50 to 75 million and more with the growth.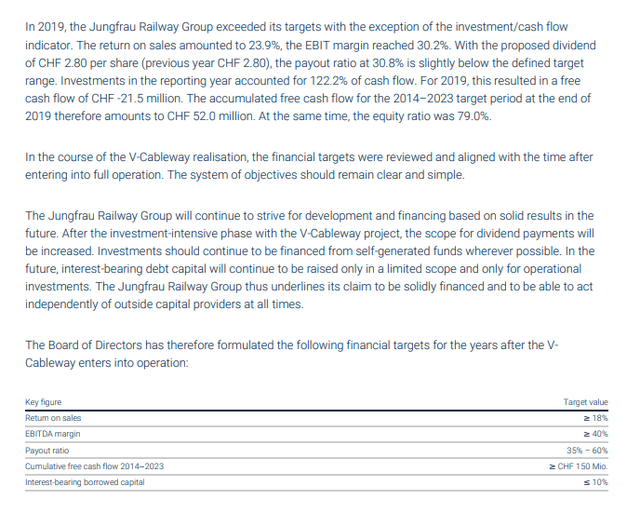 In a good year, earnings per share were 9 CHF.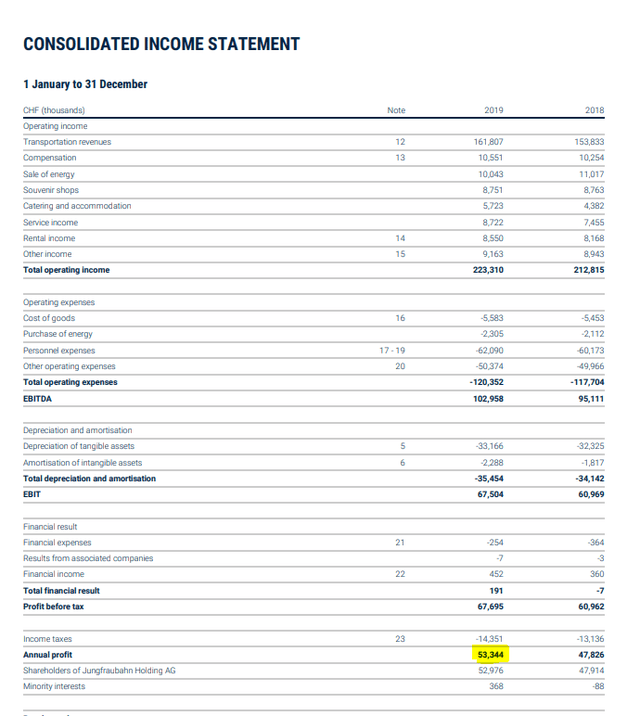 At 800 million in market cap, this is a 6% return. When the investments subdue and the dividend payout ratio goes from 30% to 60% as planned and on higher profits, and the stock will likely do good too.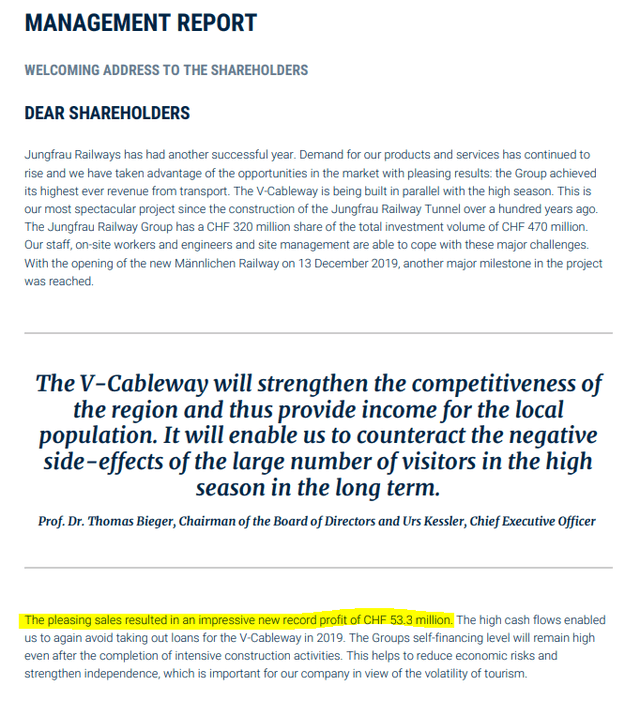 The historical numbers show slow and steady growth, nothing spectacular, but it is the below that gives you a good investing return. EBIT has doubled over 10 years, if that happens again over the next 10 years, the stock will double too, perhaps even triple in exuberant times or good years. That is a great return.
The thing is that you don't need much to double, 2% increases in prices per year, a slow increase in visitors and given the fixed assets and costs, you quickly double net income.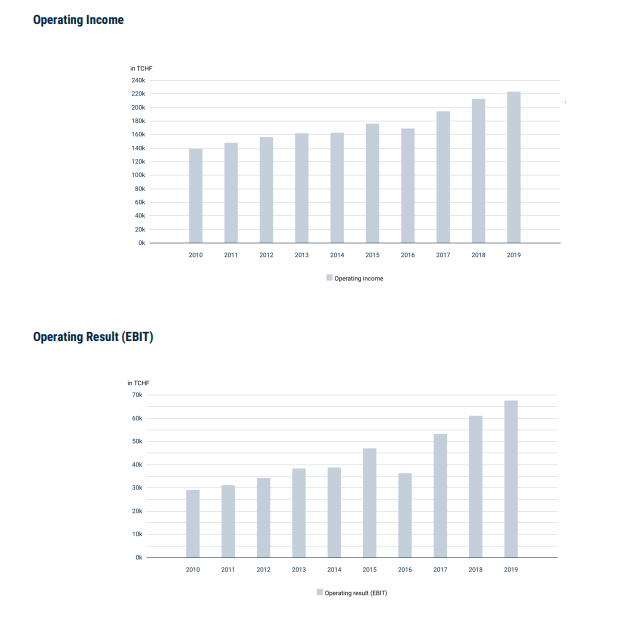 On the risk side, it is always possible the number of Asian tourists subdues for a while and that a bad economic situation in Germany creates negative pressures. Plus, if the CHF gets more expensive, that puts even more pressure on competitivity, but you get some protection by owning this.
Jungfraubahn stock valuation
At the current market price, I get to an 8% long-term return which comes from 4% growth and the dividend yield. The 35% dividend tax lower further the valuation, but then if things get exuberant, one can get a better return from capital gains.

That is not spectacular, but not bad at all, you can own a piece of Switzerland and be paid for it. If the dividend gets to 50 million CHF on a 60% pay-out in 2024/26 let's say, the market capitalization will likely be 1.25 billion CHF, perhaps even higher. Thus a 9% return could already be there in around 5 years, plus the dividends in between. So, nothing bad.
I like this business, I will put it on my watch list and follow it over time. If at some point it fits the top five value stocks on my list, I might add it to my portfolio. If you wish to see more of such businesses analyzed, please check my stock market research platform or subscribe to my newsletter.