3 Good Grocery Stocks To Watch For Your Portfolio (KR, SFM, AHOLD)
Adding Grocery Stocks to Your Portfolio – Rationale
If there are boring stocks that you can add to your portfolio, those are grocery stocks. But when it comes to investing, boring can be extremely good.
You are definitely not going to get the returns people are currently getting when it comes to high growth stocks or hot IPOs, but you are also most likely going to avoid what happens next. The young investors don't know it yet, but what happens next is what already happened many times over in history and a good example is the Nasdaq index during the dot-com bubble.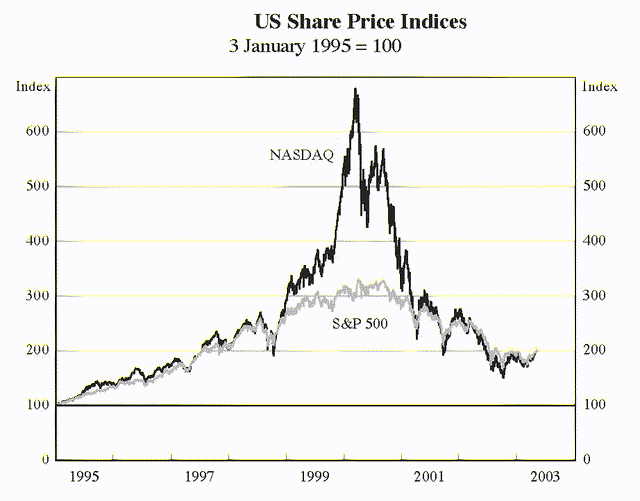 If you don't like the above craziness and want it far away from your portfolio, you might want to watch grocery stocks. The PE ratio is around 10, grocery stocks dividends are good and the buybacks are especially strong. Plus, we have to eat so it is very likely we these businesses will stay here for longer and continue to reward shareholders.
The only question is how much are you willing to pay to have such a good business within your portfolio. To answer that we are going to value 3 grocery stocks: Kroger (NYSE:KR), Sprouts Farmers Market (NASDAQ: SFM) and Ahold (AMS:AD).
Here is a video discussion on the 3 grocery stocks to watch for your portfolio. Written article describing the 3 stocks with link to full article analysis continues below.
Grocery Stock 1 – Kroger
Kroger is the second retailer in the US so it has a narrow moat and offers efficiencies of scale. It is pushing strongly on its omnichannel and also strongly rewarding shareholders. Over time, Kroger stock has really compounded well and rewarded shareholders well with capital appreciation from business growth and dividends alongside buybacks.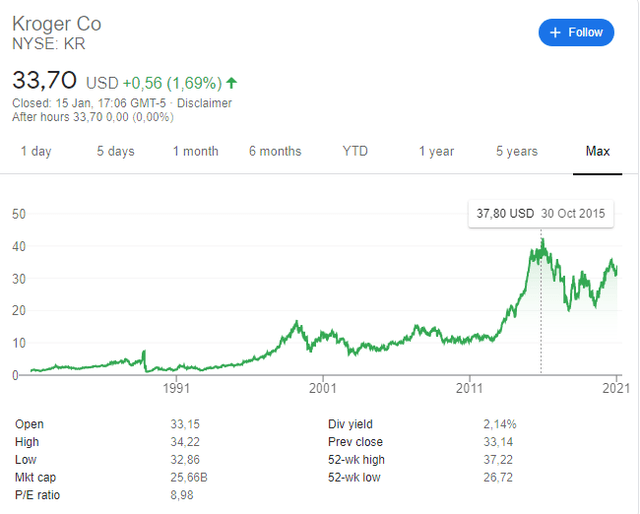 The PE ratio is at a very low level of 9 so if there is a valuation expansion and KR is valued at the market average of around 20, that would already be enough for a 100% return. Here is the full Kroger stock analysis.
Grocery Stock 2 – Sprouts Farmers Market
Grocery stock number 2 is a bit different than Kroger. Sprouts Farmers Market (SFM) has sales of just $3 billion but that also means it can easily double if it just reaches sales of $6 billion which is something doable in a $1.3 trillion market.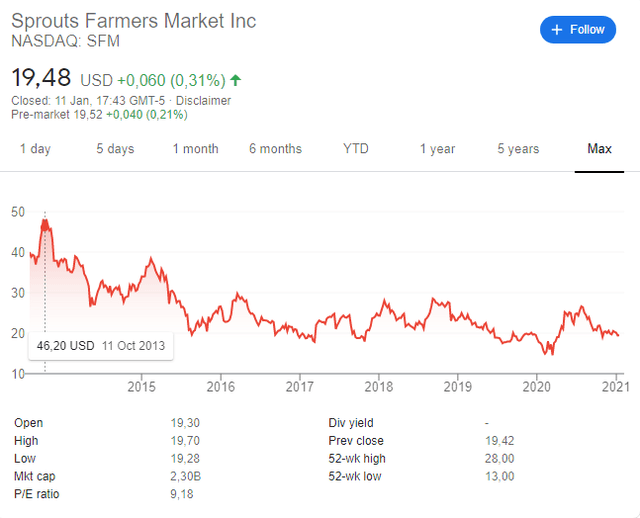 SFM stock has been in a down trend since its IPO in 2013 but the company more than doubled revenues and increased net income since. Buybacks are the preferred way of rewarding shareholders and the buyback yield is strong given that the company returned almost a billion since 2015, which is 40% of the current market capitalization.
They plan to grow at 10% per year through building smaller niche stores for the specialty and organic food targeting their niche customer. If they deliver on the growth and keep margins stable, this stock will more than double.
Here is the full SFM stock analysis.
Grocery Stock 3 – Ahold Delhaize
Ahold is a European/US grocer as it is the dominating grocer in the Netherlands with a 35% market share and a fast growing online store, Bol.Com, the Amazon of the Netherlands, has a 20% market share in Belgium and is the 4th player in the US.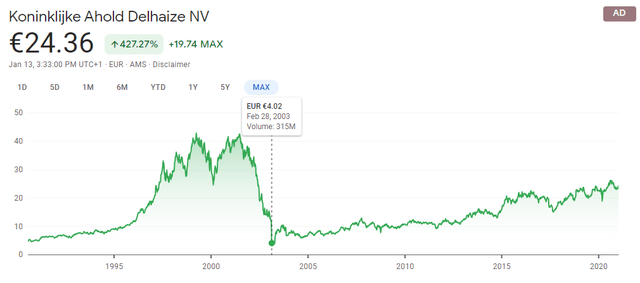 Ahold stock price historical chart – Source: Google finance
Apart from the 2002 accounting scandals and exuberant stock price prior to that, Ahold is a stock that has been rewarding shareholders well over time. The dividend yield is close to 4% and the company has planned to reward shareholders with a one billion EUR buyback in 2021.
Given the strength of the business, the focus on rewarding shareholders, Ahold looks like a good grocery stock to watch for your portfolio. Here is the full Ahold stock analysis.
If you like this kind of analyses, you can find many more here on my stock analysis blog or on my Stock Market Research Platform. To be notified when new articles are published, please subscribe to my newsletter below.