Facebook Stock Analysis – Fundamentals, Culture and Business Methodology
Facebook's corporate culture, based on growth hacking and data driven decision making, is a key factor when assessing the company.
The regulatory environment that frightens many, is a given is such a business.
The biggest risk for the stock, probably not for the company, is a recession, not regulation.
Facebook (FB) has behaved similarly to Apple (AAPL) over the past 12 months.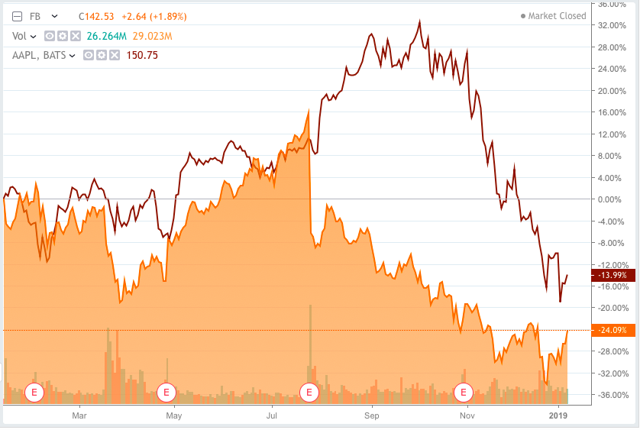 When stocks decline at such a fast pace over a short period of time, many start worrying about the business and the media emphasis on themes such as regulation creates a strong negative sentiment. However, as I wrote in my AAPL article a few days back, very often, the business itself simply keeps doing what it is meant to do. In both FB's and AAPL's case, make money.
When it comes to FB, something often overlooked is its corporate culture based on growth hacking and its data driven decision making. I sit down with Yaokai Jiang, a software engineer from the San Francisco Bay Area to discuss Facebook's advantages when it comes to employees and business methodology.
Video structure:
1:15 Fundamentals
2:22 Underpriced ads
3:22 Regulatory environment
4:35 Software talent
5:25 Corporate culture – growth hacking
7:03 Data driven decision making
10:44 FB's methodology
12:20 VR, AR
14:22 Investing risks – regulation
15:50 Blessing in disguise – GDPR
18:00 Recession risk