CRESUD Sum Of Parts Analysis (Video)
Cresud represents an investment in agricultural land and real estate.
It is a great company, but whether it is undervalued is up for discussion.
Investors could reach better returns by buying the subsidiaries in Israel and Argentina.
Cresud (NYSE: CRESY) is a Latin American holding company. It owns agricultural land in Argentina and Brazil, real estate in Argentina, New York and a diversified business including real estate, communications and supermarkets in Israel. The agricultural land in Brazil is owned through a stake in Brasilagro (NYSE: LND). The Argentinian Real estate focused on retail and offices is owned through IRSA (NYSE: IRS) and IRSA Commercial properties (NYSE: IRCP) and the Israeli assets are owned through is owned through a Dutch holding company that owns IDB.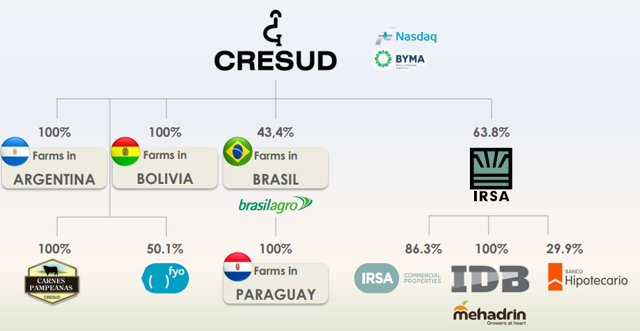 In addition to that, IRS owns 29.9% of Banco Hipotecario, 49% of the Lipstick building in New York and a very interesting land bank on a riverfront location in Buenos Aires.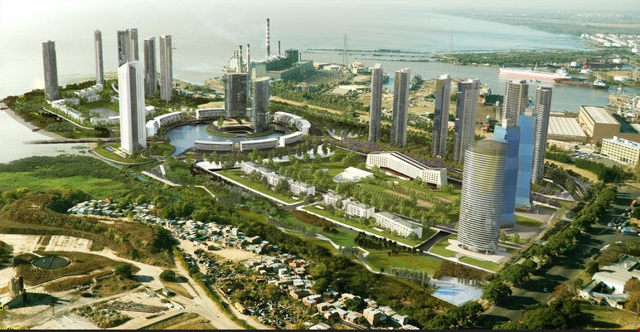 It has taken me a few day to figure CRESY out, so this 17 minute video will save you a lot of time.
IRCP: