RHI Magnesita Stock Analysis – Interesting refractory cyclical play with 10% yield
RHI Magnesita stock analysis is part of my full analysis of the Austrian stock market – check the list of all my Austrian stock analyses here. There are many interesting industrial plays offering double digit potential returns, like RHIM stock offers.
RHI Magnesita (LON: RHIM) stock price analysis
RHIM has been created in 2017 when RHI and Magnesita Refratarios merged. Since then, the stock price has been volatile but volatility is our friend if the underlying business is good.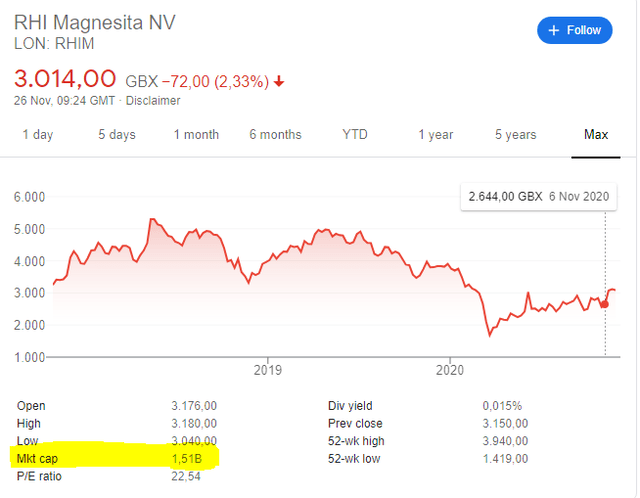 I have found the chart for Magnesita, the Brazilian part of the business and it has been very volatile, plus when you subtract the devaluation of the Brazilian Real, things look even worse.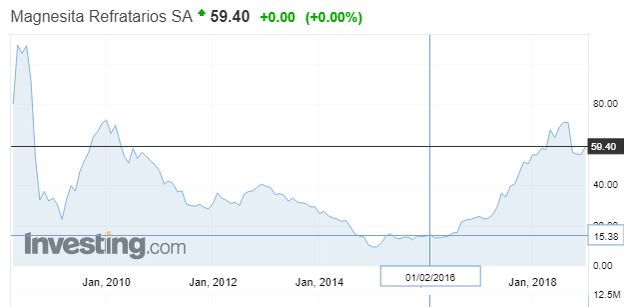 The stock price of RHIM's main competitor Vesuvius, has also been volatile over time.

Let's take a look at RHIM's business – mostly related to steel which explains the volatility, the fundamentals, make a cash flow cyclical valuation and get to an investment conclusion: discard, stock to watch or even stock to buy.
RHI Magnesita business overview
RHIM is a refractory company: "RHI Magnesita is the global leader in refractories. We have the largest number of locations around the world and the most innovative, reliable products and services. We also provide the most robust supply and quality security, thanks to our exceptional vertical integration – from mining to production to full service solutions." Refractory products are used in all the world's high-temperature industrial processes. Most of RHIM's products are used in the steel industry.

What are refractory products: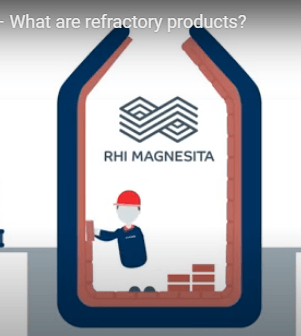 There is a really nice video explaining what RHIM does, check it out:
From an investing perspective, we have a niche business where RHIM has a leading global position. I think more consolidation is likely and we have to see whether the company has a competitive advantage. Plus, the business is integrated and thus costs also depend on mining advantages to electricity costs and we have to check margins.
These refractory products inside the furnaces last from a few minutes to a few years, so there will be constant demand for them.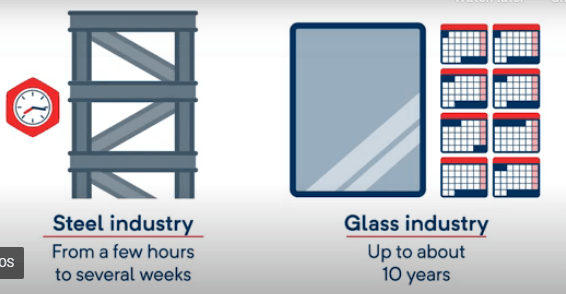 Vesuvius is the biggest competitor but we have to see what are the competitive advantages that RHIM might have thanks to its size. RHIM's market share in Latin America is staggering while there is significant room for growth especially in Asia. A few good acquisitions in cycle downturns would be great for long-term profits.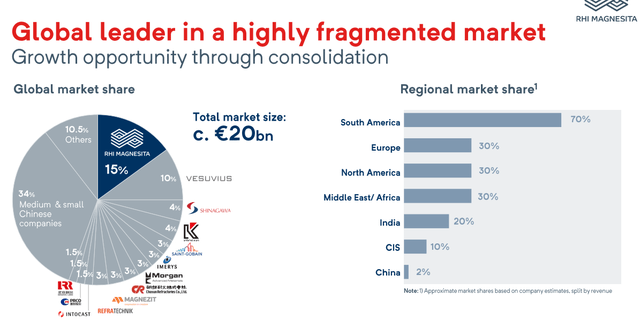 The client base is known and diversified.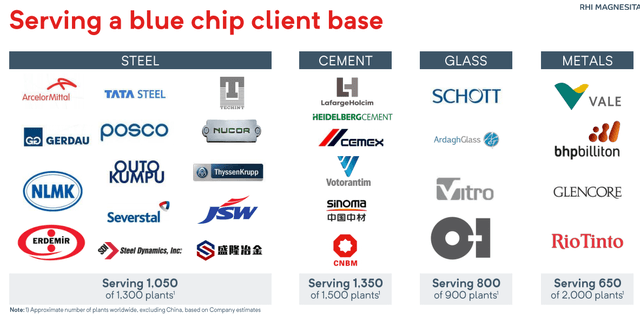 As the middle class grows, there will be more demand for products and likely more demand for steel, cement etc. Thus, we have a positive tailwind for the company. A positive tailwind is always good because it allows you to even make investing mistakes and get out with a gain, both from a business perspective and a personal investing perspective.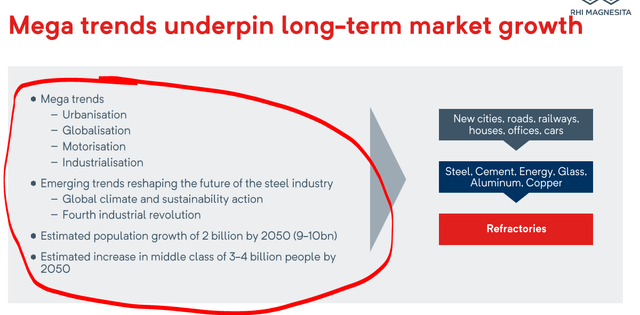 It is expected that emerging market steel production will reach China's production levels in the coming two decades. This means there will be more need for iron ore, nickel and also refractory products.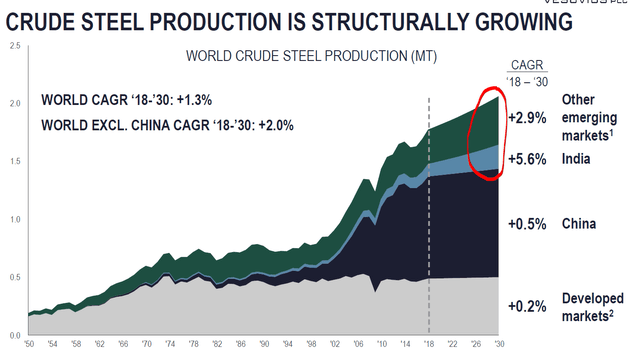 Refractories will be used as global economies grow.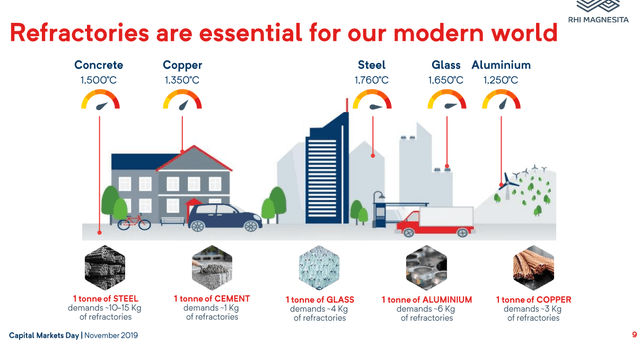 Vesuvius competitor check
If you sell picks and shovels to the steel industry, you are not under the influence of prices like others are.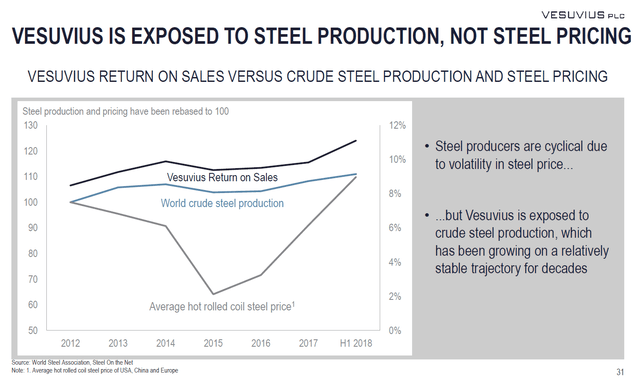 Same for RHIM: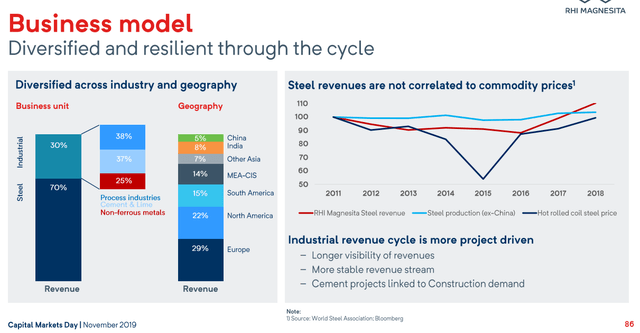 Vesuvius has a return on sales target of 12.5%.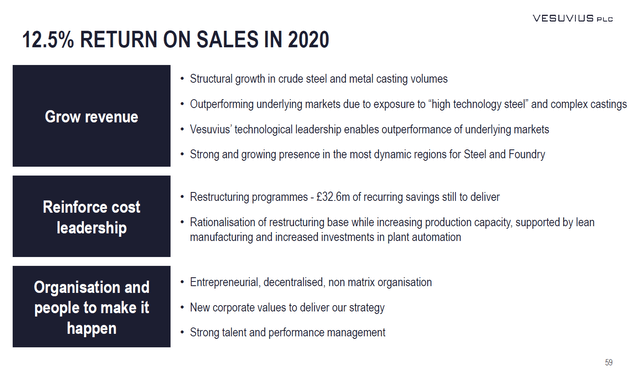 RHI Magnesita business advantages
If you are the lowest cost producer of anything, you will do well.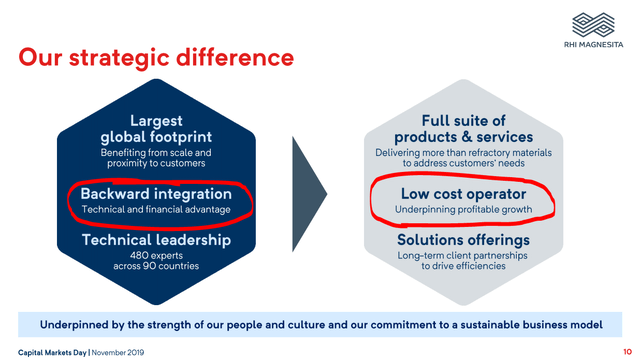 Plus, there is a lot of growth potential in high demand areas like Asia.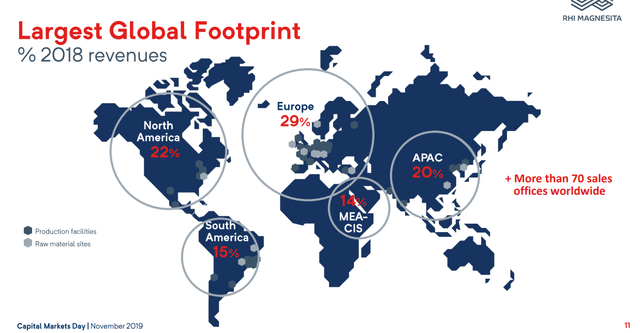 If you have an advantage, then you only need a small and cheap entry to grow significantly.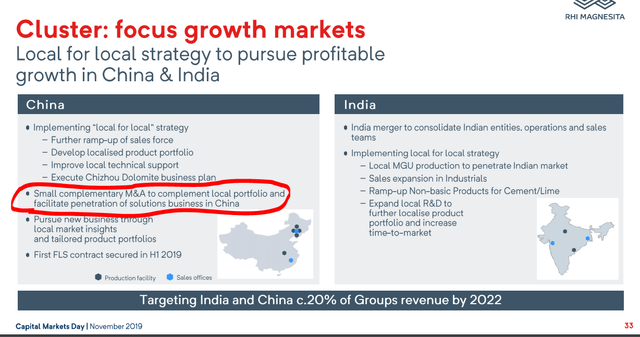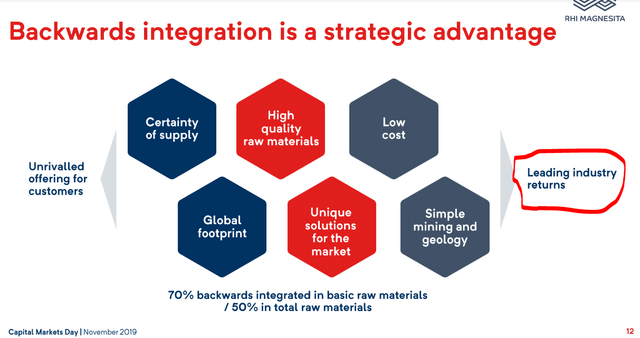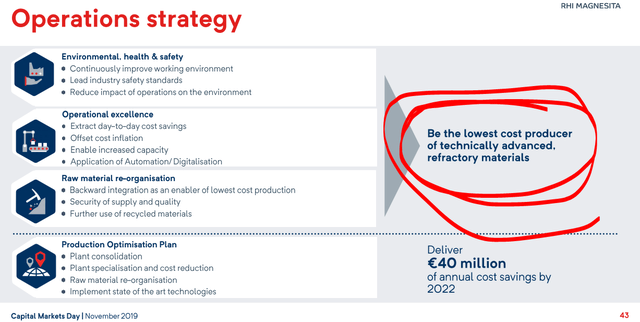 They managed to start getting some business in China.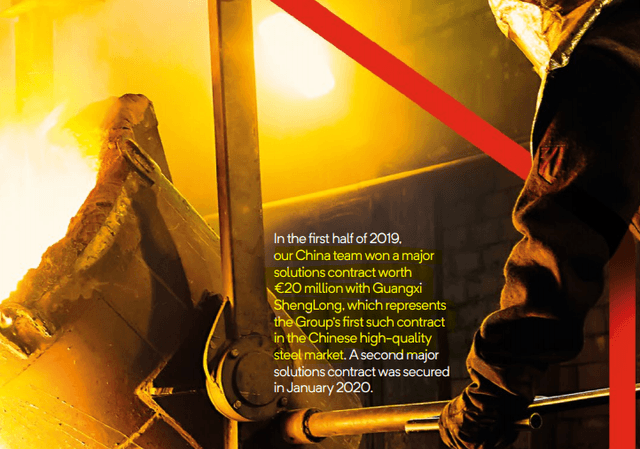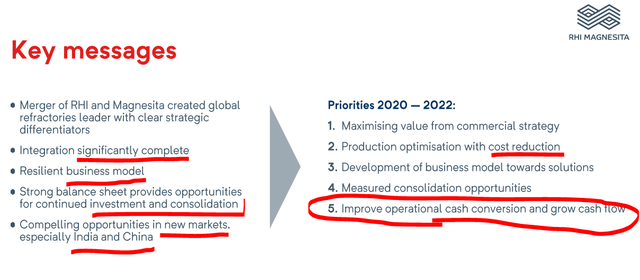 RHIM is a producer of dead burned magnesia.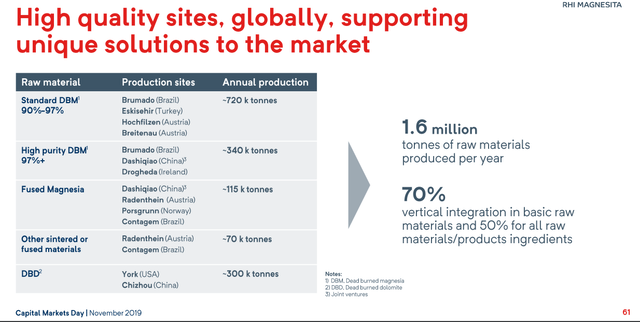 DBM prices have spiked in 2018 and put pressure on refractory producers but RHIM managed to keep production costs stable all the time.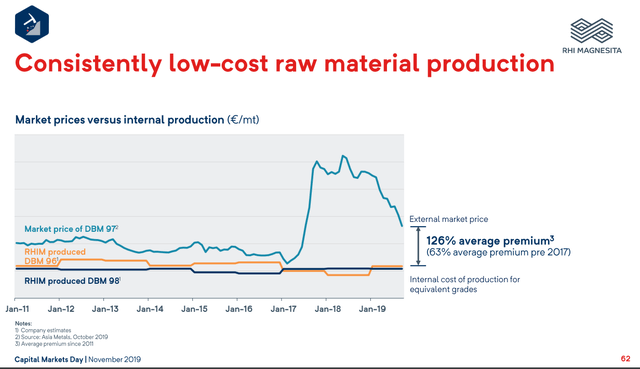 However, RHIM is not the lowest cost producer by all means. Operations in Europe are higher on the cost curve and it is not that easy to compete with Chinese producers on the cost of the product, they might have a chance on technology but that advantage often quickly evaporates as soon as you bring the tech into China. One company buys your solutions and the next day all use it.
RHIM's financials and strategy
RHIM's strategy is to grow EBITDA significantly year over year.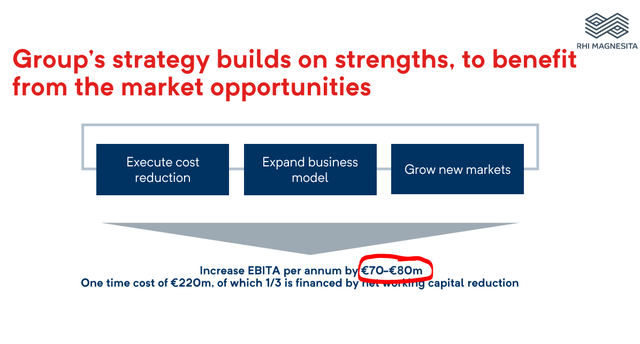 They have managed to improve margins since they merged.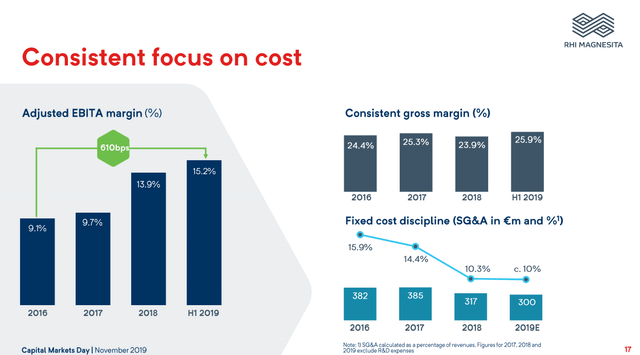 The strategy is summarized here: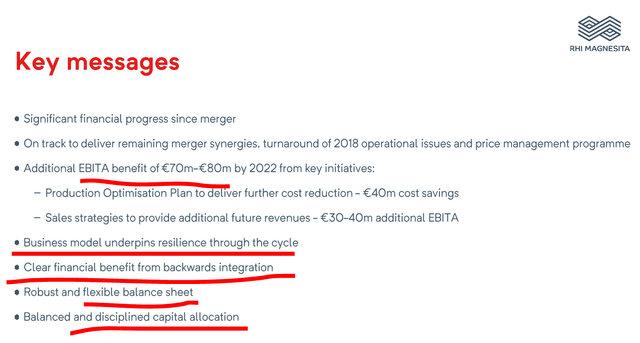 Margins have seen a boost, probably also thanks to higher DBM prices.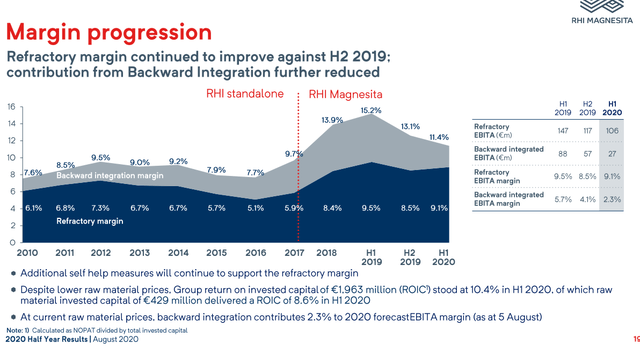 If they can really invest with returns on capital of above 15%, that will also be the investor returns.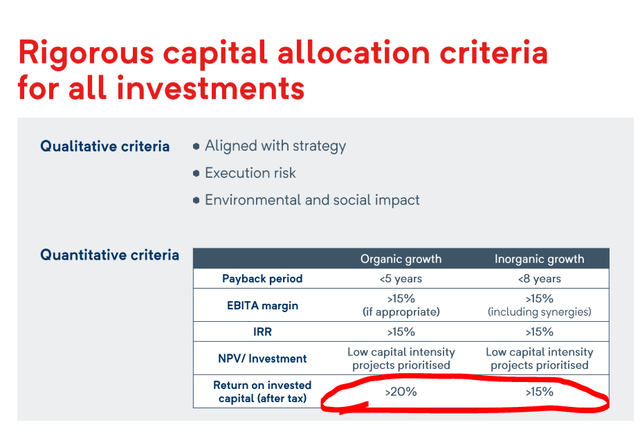 RHIM stock fundamentals
During the COVID 19 impacted first half of 2020, the company did ok despite the decline in revenues and earnings.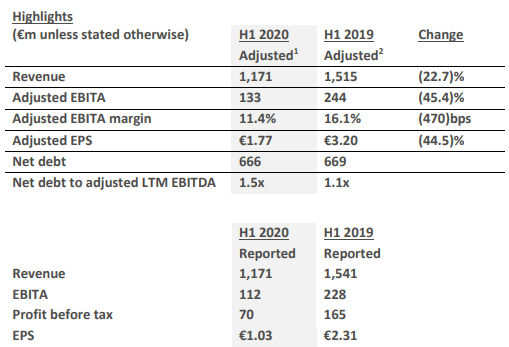 Cash flow positivity has been achieved and margins stayed ok.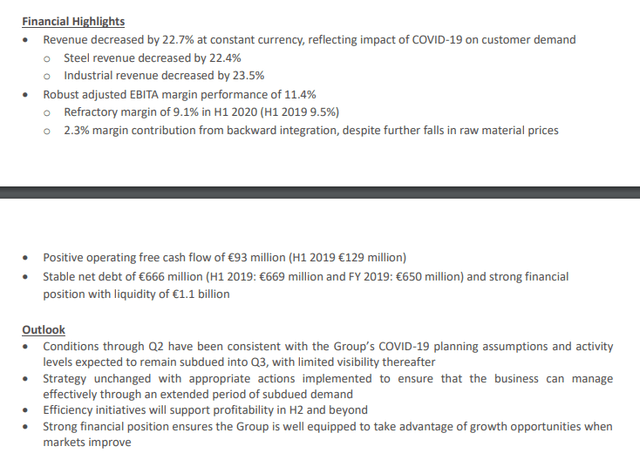 The decline in profits was and revenues was due to lower global steel production with a contraction of 6%, probably producers went into cutting cost mode and lowered refraction needs. This could create pent up demand like it was the case in China.

Mining costs are ok, but costs of producing fused magnesia are relatively high.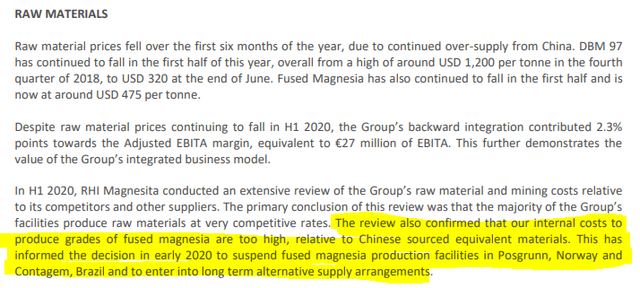 Steel in Europe has been hit already prior to COVID due to lower automotive demand. Also, they have a dolomite issue that should be solved.

I have to see what is the dividend potential when things return to normal.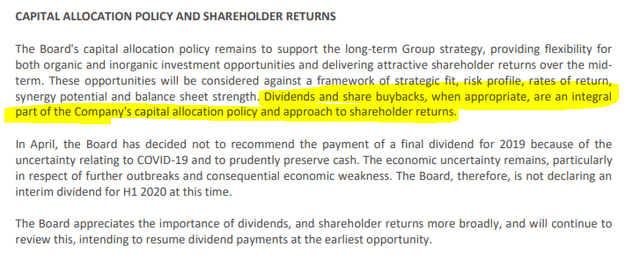 In a cyclical environment you have to take into account cycles. I like the fact that the company knows they make a lot of money in good times and no money at all in bad times.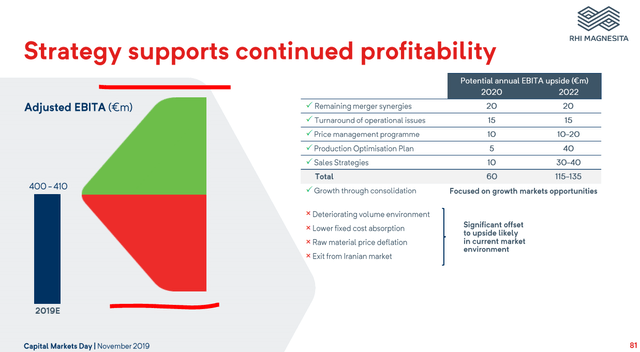 In 1H 2020 they still made 1.07 EUR per share or 1.77 adjusted for other financial expenses and amortization.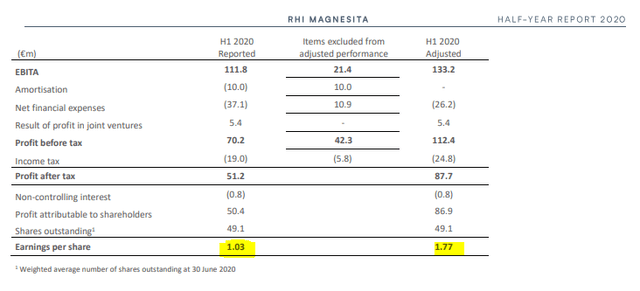 Still 50 million EUR was created in cash flow.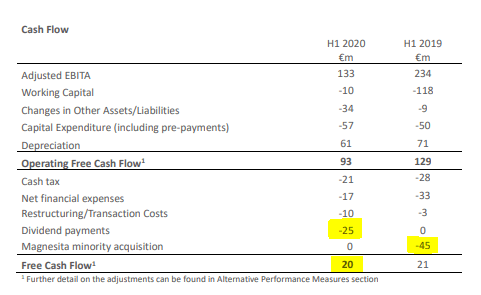 Total debt is significant but the cash levels are high as companies took advantage of low interest rates.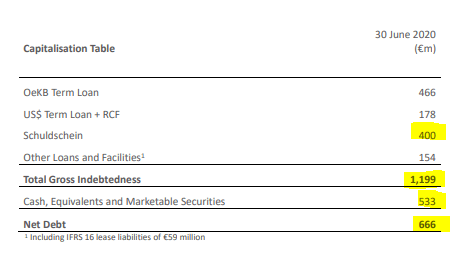 Working capital is relatively high and the company is working on lowering that. Just inventories are 600 million.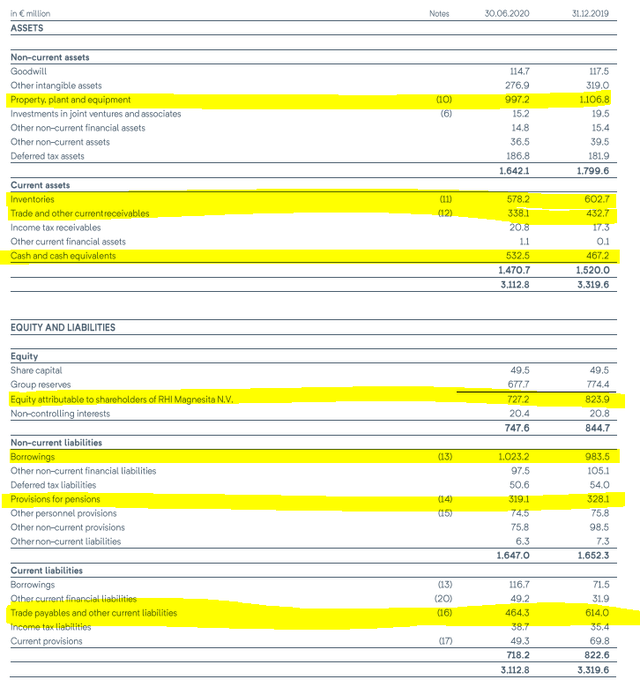 The debt is significant and also the provisions for pensions have to be kept in mind. Equity is relatively low compared to total assets.
Cash levels remained stable if we exclude the new loans.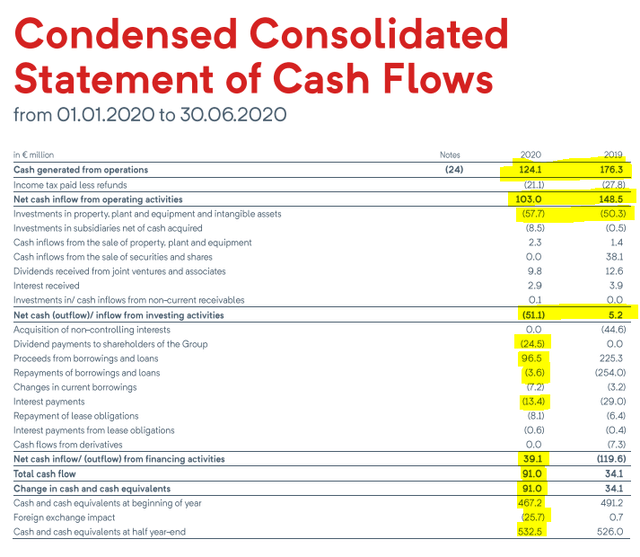 Operating cash flows were EUR 359 million in 2019.
RHIM stock valuation
To value a cyclical, we need to find the likely average over cycles to find the intrinsic value and then buy at cycle lows. 2016 was bad, 2018 and 2019 were great, 2017 should be the average.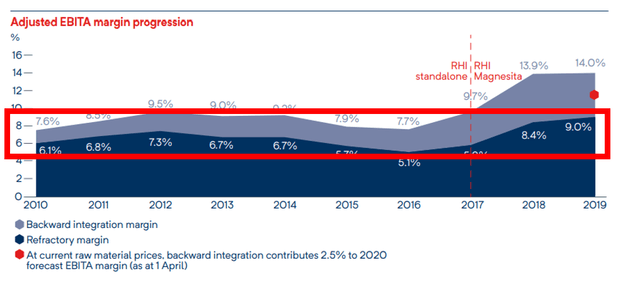 In 2019 they made 5.57 EUR in EPS based on their adjustments for restructuring and non-cash expenses.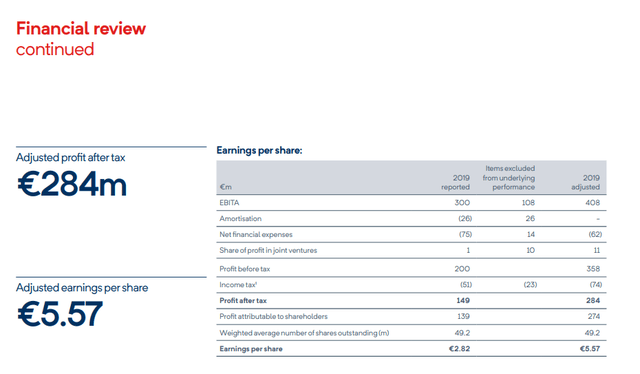 From a cash flow perspective, in a great year like 2019, they made.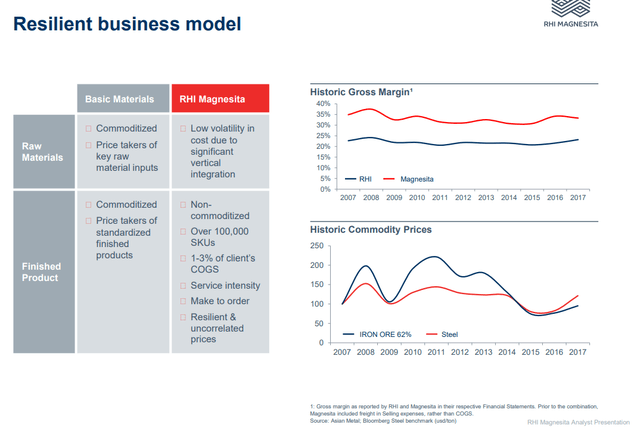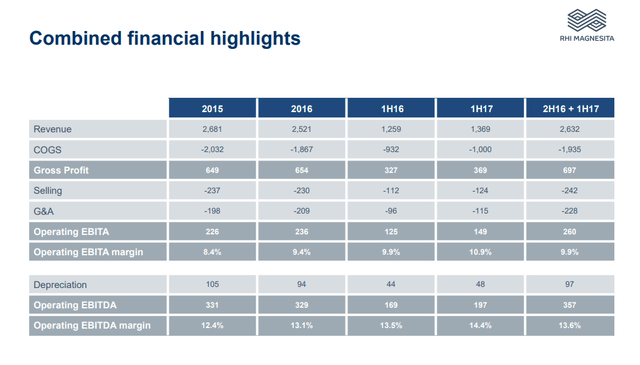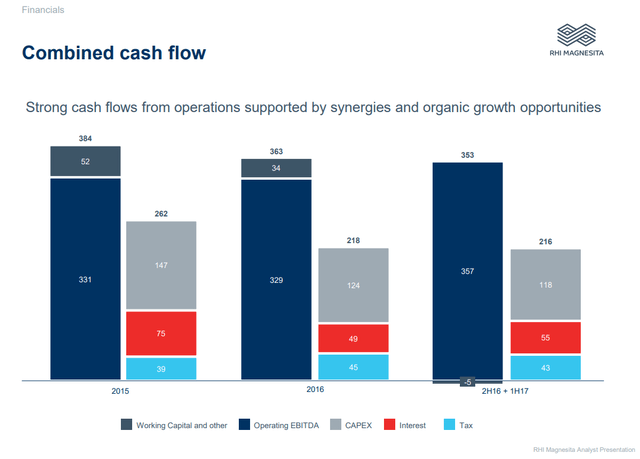 150 million FCF is what I get on average over the cycles. Thus, at a EUR 1.7 billion market capitalization we are at 10% yield.
RHIM investment conclusion
With a 10% yield the investments seems ok. If there is more growth coming within the steel industry this can grow another 50% over the next decade and be a good investment to a portfolio.
However, from a stock price perspective, if in a few years things normalize, they make 200 million EUR in free cash flows and decide to pay a dividend of 100 million for a current yield of 6.25%, then the stock will likely go up another 50% or even more.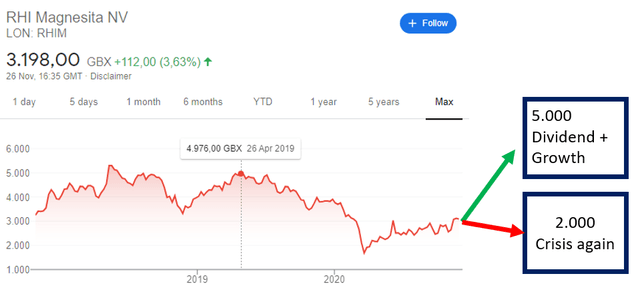 On the downside, increased competition and lower than expected demand could squeeze margins, limit dividends and push the stock down.
From a probabilistic perspective I think it is more likely the stock will go up as the COVID crisis passes so the stock offers a positive risk and reward situation, but it still risky. 2018 and 2019 were exceptional years so should not be accounted as normal.
The main risk is in the form of new technologies developed in China and slower than expected steel market growth due to again new possible technologies used in building. Further, we know China went on with building huge skyscrapers for apartments and that the population there saved 40% of their income in order to buy property. I don't think the same trends will hold in India so we can't expect the same to happen and also Chinese steel demand might start declining as they switch to a service economy.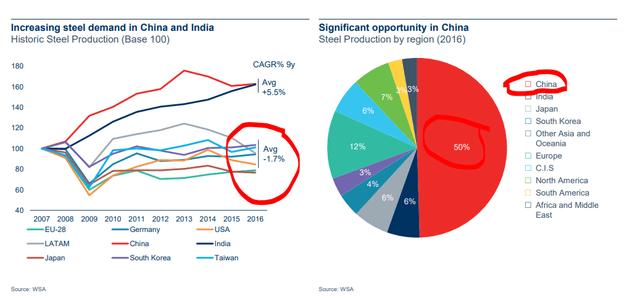 This is interesting from an investing perspective but it doesn't beat what I already have which is Norilsk for steel exposure. They pay a dividend, offer a better yield in better times, better diversified and offer growth on a huge natural moat (nickel is used to make steel – 65% of global usage).
How does the expected risk and reward fit other stocks that I recently analyzed?
Stock research is what I do most of the time. My goal is to find low risk high reward value investments and in order to find them, I need to research as many businesses as possible.
Compared to a few stocks that I recently research like Amazon or Ebay, RHIM does carry a positive risk reward but perhaps a bit more risk. Compared to Polytec stock, it looks much better.
As always, see how this fits your portfolio. If you wish to check my portfolio, please visit my Stock Market Research Platform.