Pierer Mobility Stock – KTM – E-mobility Opportunity
Pierer Mobility AG is the former KTM Industries that recently changed its name.
Pierer Mobility stock analysis content:
Pierer Mobility stock price overview
Business overview
Pierer Mobility stock fundamental analysis
Pierer Mobility stock investment thesis
This Pierer Mobility stock analysis is part of my full analysis of the Austrian stock market. Here is the list with all Austrian stocks analysed.
Pierer Mobility stock price overview
Over the past 15 years, Pierer Mobility shareholders or KTM shareholders were well rewarded, especially those that bought during the European economic crisis in 2012/2013.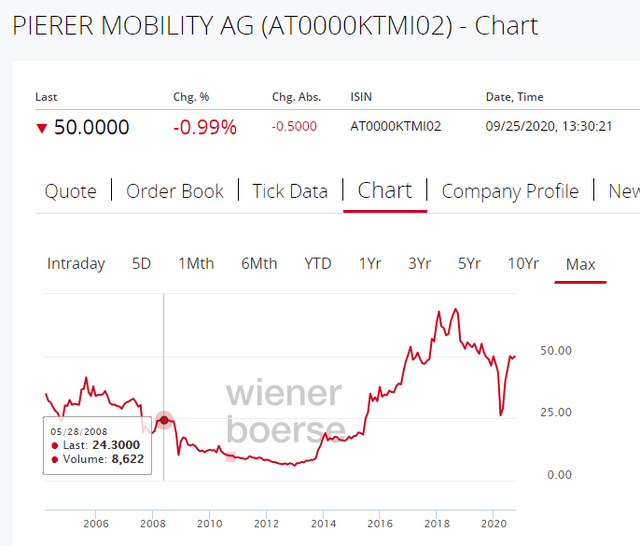 Pierer Mobility stock is also listed in Switzerland on SIX and Frankfurt.
Pierer Mobility stock ISIN: AT0000KTMI02
Number of shares outstanding: 22.538.674 shares. Market capitalization = EUR 1.126 BILLION
60% of the company is owned by Pierer Industrie AG which is an Austrian industrial investment group that also owns the Pankl Group and other investments.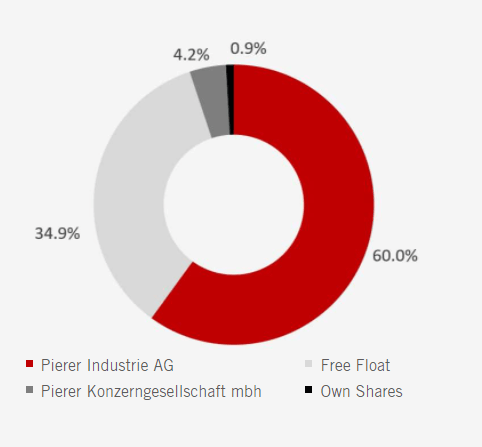 Analysts are pretty bullish on the stock and have a price target of above 70 CHF for the stock that is not trading at 54 CHF in Switzerland.

Let's take a look at the business and at the fundamentals.
Pierer Mobility business overview
Pierer Mobility owns the motorcycle brands KTM, HUSQVARNA Motorcycles and GASGAS. They have also entered the e-mobility segment where their focus is the development of two-wheeled electric vehicles in the power range 3 to 10 kW in strategic cooperation with Bajaj to gain market share in India.
These are the brands where they own just 51.7% of KTM.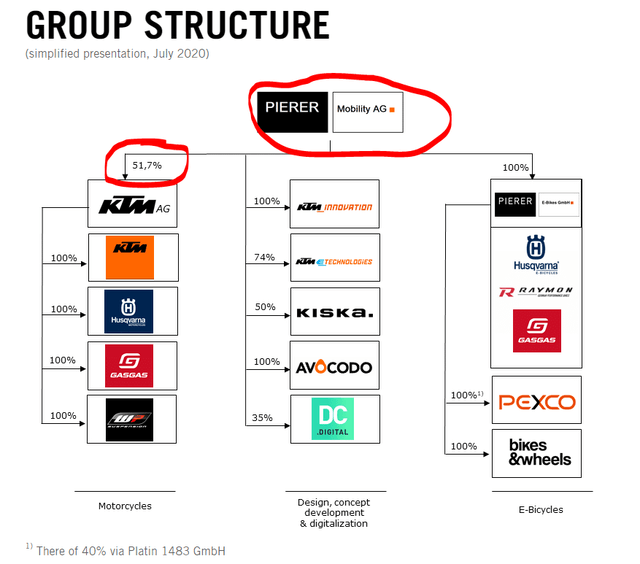 The company has been enjoying a nice growth rate and their plan is to reach 400,000 units sold by 2022. This would imply 42% growth over the coming two years.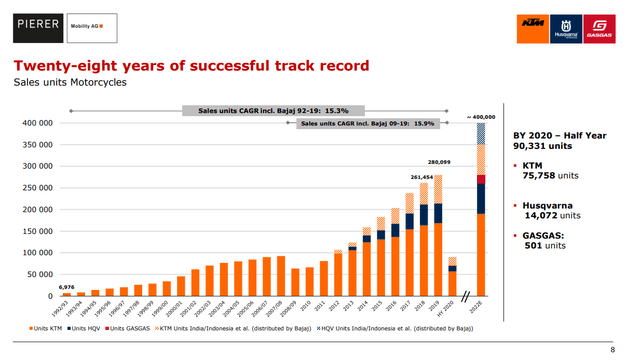 The big bet on growth comes from e-bicycles that are expected to quadruple over the coming 4 years..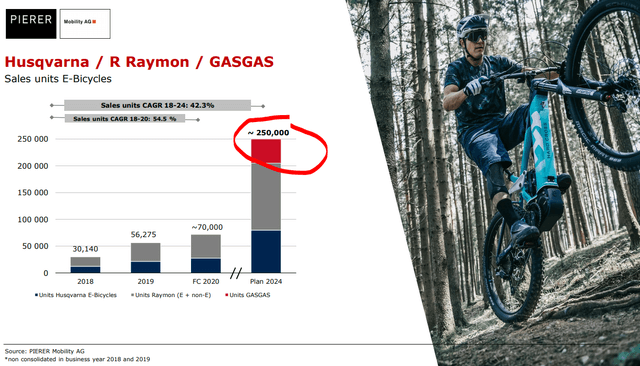 The cooperation with Banjaj is based on a licence fee model giving 4 to 5%.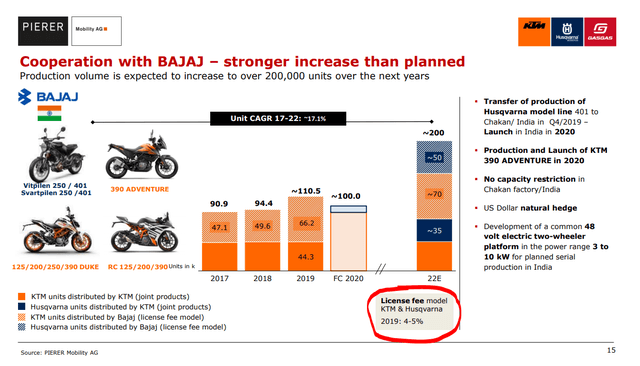 The e-mobility market should add EUR 500 million to revenues by 2024.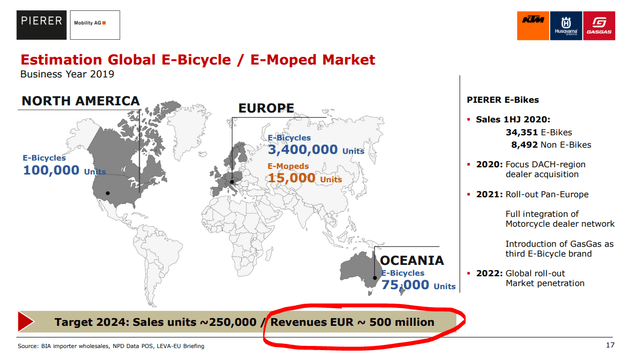 Let's take a look at the financials and fundamentals.
Pierer Mobility stock fundamentals
They are investing a lot in this period which leads to piling up debt because the free cash flow is negative. If the investments will be good, then this should revert in the future.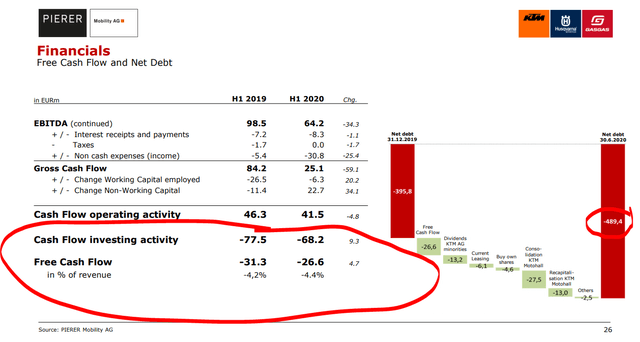 The investments over the past years have been significant and above operating cash flows.

The above still looks good where the company can make EUR 150 million in operating cash flows per year on average and offers growth. However, as mentioned before, they own only 51.6% of KTM which is the biggest contributor to the business. Therefore, if we look at equity, almost half of it is under non-controlling interest.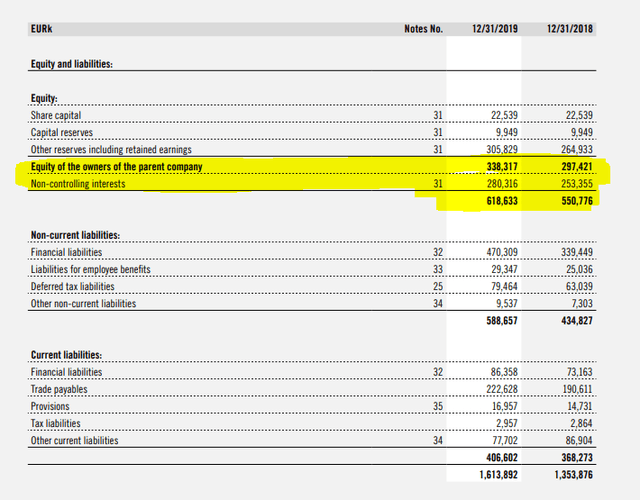 Pierer Mobility stock investment thesis
When it comes to investments, if you want great investments, you need to find those that have a moat, a competitive advantage, and are possibly trading at a fair price. KTM is trading at a fair price, but I wonder about the moat.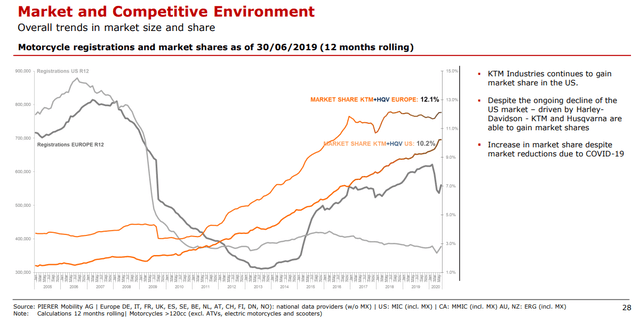 Profits will also depend on lithium and battery prices. High competition will lead to higher battery prices and vice versa. If there isn't much competition, then sales will be low too.
If you don't have a competitive advantage, then you are a price taker and not a price maker which makes it a tough business, depending on cycles where as an investor you need to get in at the right time and get out also at the right time.
This means that the profits made have to be cut by at least 40% which completely changes the valuation.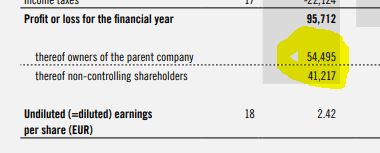 So, I have a company that makes 50 million per year trading at 1.126 billion. The Bajaj cooperation in India is under a KTM licence fee thus also owned at 51.6%. The rest of the business is selling electric bikes with one of the brands being GASGAS – maybe if you sell it to 4-year olds!!!
I don't like the 51.6% ownership of KTM, I don't know who is on the other side there and whether it is a healthy situation to present all consolidated where it actually isn't.
This is not a company I will follow. Too much non-controlling interests for my liking. It is correct that analysts estimate an double and then triple in the cash flows, but that is a long shot in my opinion given the competitive environment.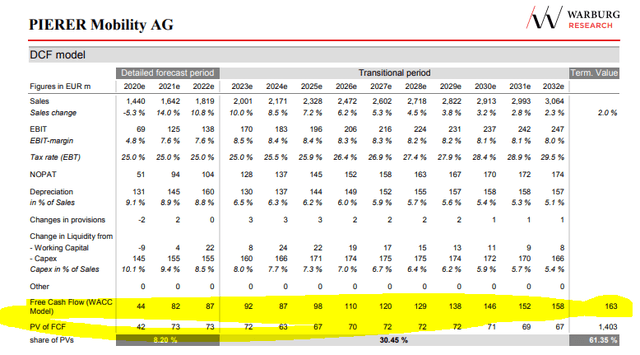 All in all, good but nothing special. Plus, the valuations assumptions are made based on a price to earnings ratio constantly above 20 which is not what I like as an absolute investor.
If you are looking for interesting investing ideas please check my Stock Market Research Platform.