Petro Welt Technologies O2C Stock Analysis – Tricky Loan
Petro Welt Technologies stock, as the name says, is in the oil and gas industry. More specifically it is a provider of oilfield services in Kazakhstan, Oman and Russia.
Given the current situation in the oil industry, service providers and not having a good time and the same holds for Petro Welt Technologies stock.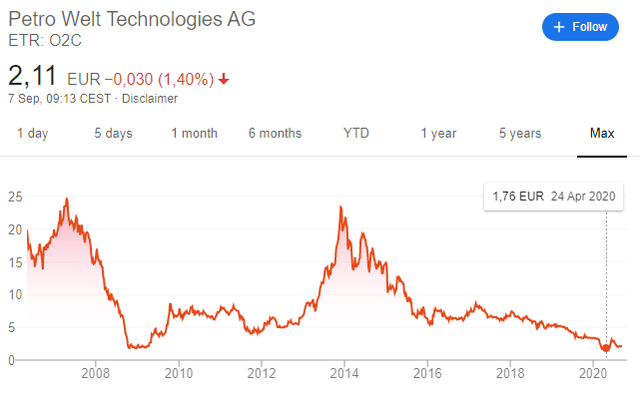 At first sight, you would think why would one even look at such a combination bad factors for investing opportunities? I mean, we have oil, we have Kazakhstan, and we have a company that is trading in Austria and that also changed its name from C.A.T. oil AG in 2015. The easiest thing would be to write off something like this and go to the next investing opportunity, but then you would be just a market follower and that is something that works until it doesn't.
If you are a value investor like me, you know that if you wish to find a real investing gem, you need to look beyond the first impression and thus beyond what the market sees. This is also the reason why I look at stock by stock and spend a lot of time to research even ugly stocks at first sight. All I need is one gem per year and by digging through the dirt I might find it. In 99% of cases the first impression will be the correct one, but we are here for the 1%.
Also, when asked, Charlie Munger says he never reads the news nor macro issues, he reads financial reports and that is how he gets the best view form the field on what is going on in the economy. By looking at Petro Welt's financials, I have added a brick of knowledge about the oil and gas industry to my fundamental knowledge base.
This analysis is part of my full analysis, stock by stock, of all the stocks traded on the Austrian stock exchange. Austrian stocks list here. I am a full-time independent investor and feel free to check my work, portfolios, strategies and more on this website.
Petro Welt Technologies stock overview
Petro Welt Technologies stock ticker – ETR: O2C – traded in Vienna and Germany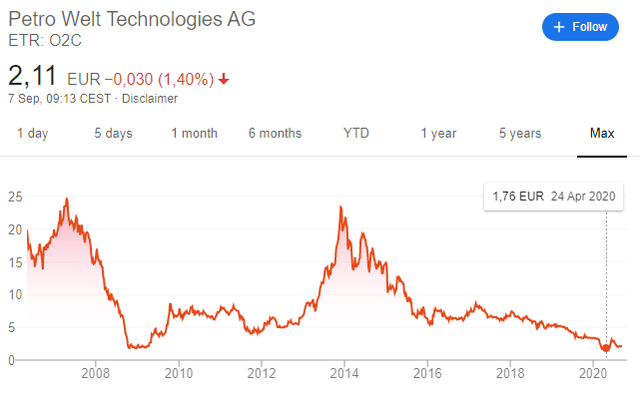 When oil prices were high, there was high demand for oil service providers which led to high margins for companies like Petro Weld and consequently high prices. The company was taken over in 2015 for 15 EUR per share. The buyer was Schlumberger's director for Russia for 30 years that decided to take advantage of the big equity game with riskier companies going on when oil prices were above $100. It didn't go as planned.
Petro Welt Technologies business model
When oil prices are low, there is no incentive to develop many new fields, explore fracking opportunities is Kazakhstan or invest in proppant manufacturing. Therefore, also the stock price of such companies suffers.
Petro Welt Technologies business model is focused on fracturing, exploration of new reservoirs, side-tracking which are all things that are needed more when oil prices are high and vice versa.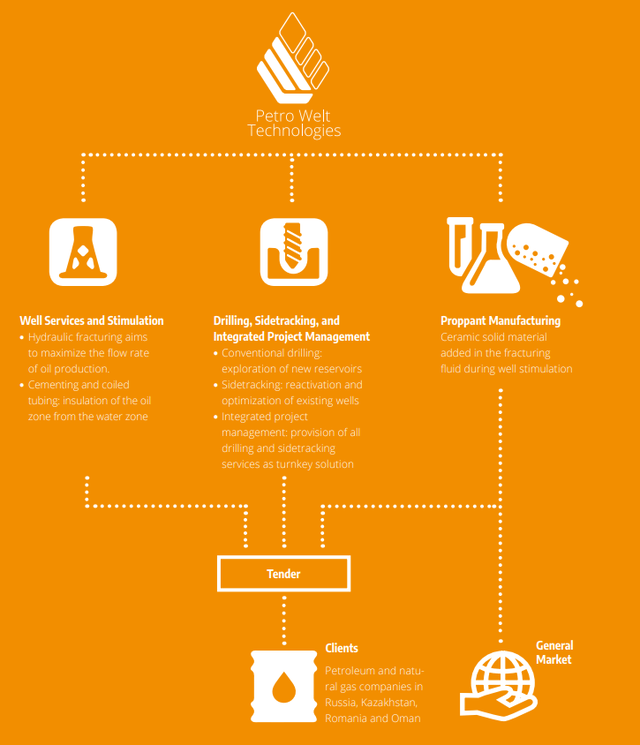 This can be seen within its latest outlook given in the 1H 2020 Financial report where it is clear customer orders have started to decline. The future of companies like Petro Welt depends on demand from oil majors in this case in Russia. Let's take a look at the financials and fundamentals.
Petro Welt Technologies stock fundamentals
The oil and gas industry is a cyclical environment in which it is normal that you don't make any money in bad times and you make good money in good times.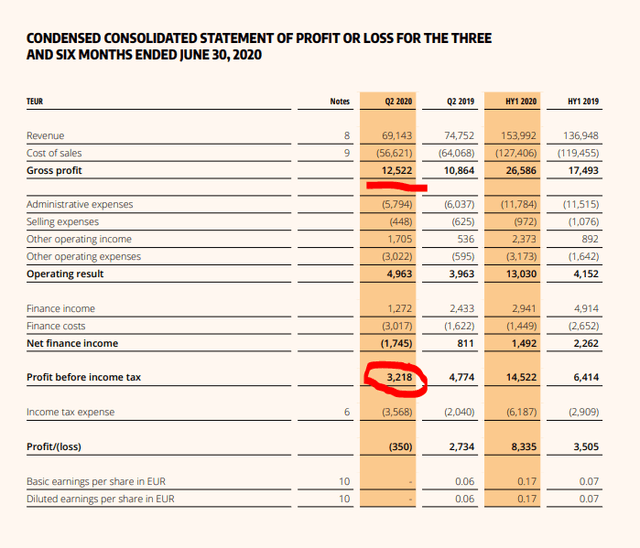 Petro Welt was profitable even in Q2 from a pre-tax perspective, but it is likely given the decline in customer orders, that it will turn into losses by the end of the year.
Losses can be easily sustained over a cycle if you have a strong balance sheet.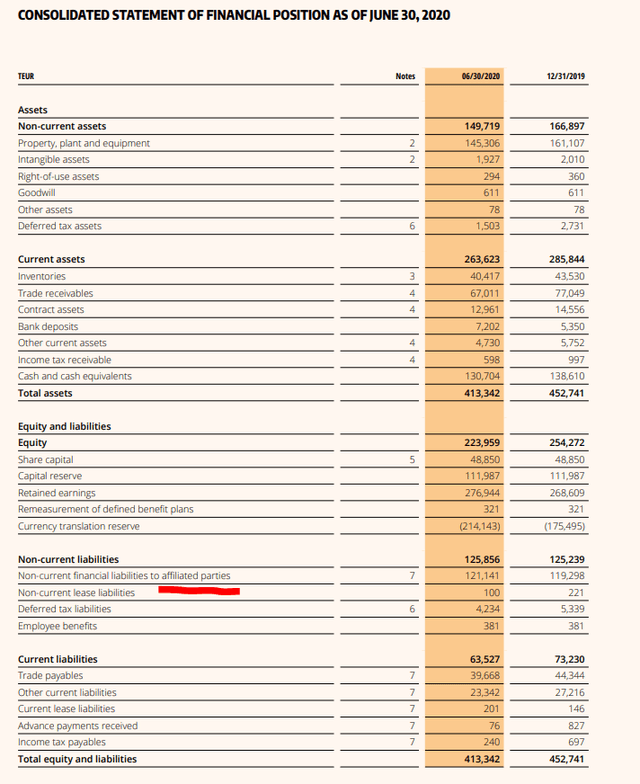 Their debt is 121 million EUR to affiliated parties. Something I don't like because the goal of the affiliated party might be to just service its debt that is in the form of accrued interest up to December 2023.
Further, the cash on the balance sheet is close to what the company will have to pay for the loan and it is illogical to keep as much cash as your PP&E is worth on the balance sheet for no reason.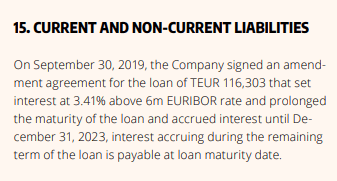 This is something that increases the risk because now I am not just investing in the business, but also in the affiliated party intensions. In practice, we don't know whether the interest is equal for the 87% owner and for minority shareholders.

The owners took over the company in 2014 and since then times haven't been good.
Petro Welt stock investment conclusion
If there is value within the business, it is very possible that the owners simply buy out the remaining shareholders by paying the average stock price over the last 90 days. Or, they can simply convert the loan outstanding by issuing shares to cover for the loan and then pay shareholders out. A risk I would not run, not even at current stock prices.
Equity is said to be 223 million EUR which is twice the market capitalization but I know that one must never take the accounting value at face value. If the drilling business doesn't work, the property plant and equipment is worthless too.
So, this is a bet on oil and gas activity in Russia picking up before the owners decide to remove small shareholders or before the fundamentals deteriorate significantly in the form of impairments.
The risk and reward at this point is not worth it form my perspective as I prefer simpler investments.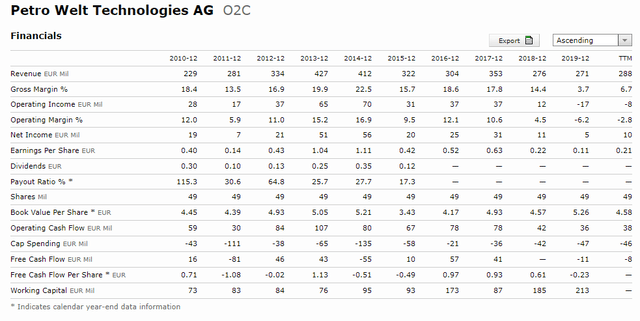 With lower oil prices since 2014, the company has seen constantly declining margins and negative free cash flows. This likely means that for anything to be created in the form of value, oil prices would need to go up significantly.
I will not look further into this company because I don't like such bets, I don't like being at the mercy of such a big shareholder (have learned my lessons) and the long-term outlook for oil and fracking isn't really good.
This doesn't mean some oil investment will not do good, but the structure of the company isn't really what attract me with the loan.