Cleen Energy Stock Analysis – A Micro Cap Not Getting Traction
Cleen Energy Stock Analysis – XWBO: CLEN – Micro Cap
This Cleen Energy stock analysis is part of my full analysis, stock by stock of all the stocks listed on the Austrian Stock Exchange. Austria is one of the cheapest stock markets globally at the moment so please check the Austria Stock List for interesting investments.
Cleen Energy Stock Overview
Cleen Energy stock is trading on the Vienna stock exchange but on a very small volume and value given that the market capitalization is a meagre 5.7 million.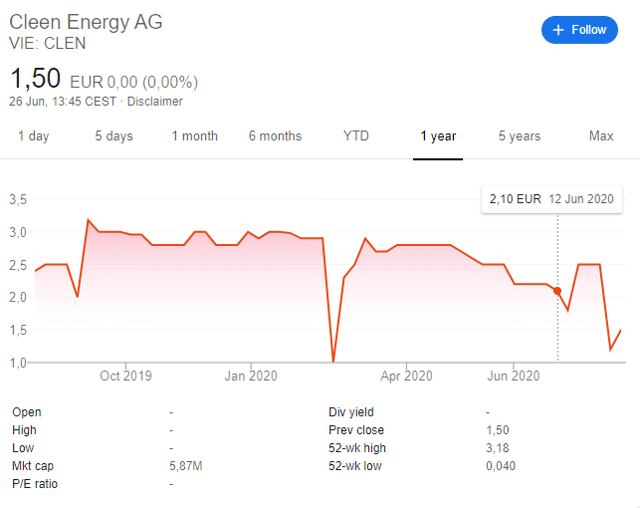 When it comes to such micro caps, the investing story becomes tricky in 99% of cases and you have to really watch out. I have taken a look at the Cleen Energy investor relations page and they have postponed the publication of their 2019 financial statements several times already which is never a good sign. Actually, the reason is that they have lost more than 50% of their capital in 2019.
When a company has such losses, it is in a constant need of capital to survive. The company has issued convertible bonds to cover for the losses. This leads to dilution of existing shareholders at low prices compared to past investment.
The company went public in 2017 at a price of 4.3 EUR and we are now 65% down since.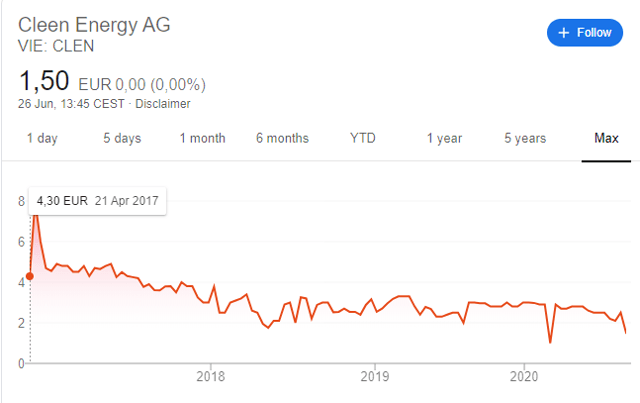 Cleen Energy Stock Analysis – Business overview
The supposed business is to produce, install and maintain LED lights for commercial customers. They will also provide the financing of the installation.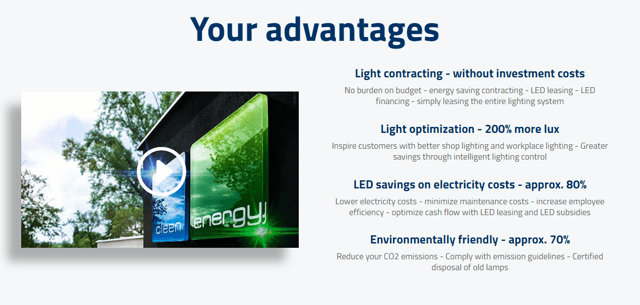 However, it seems the business can't get much traction as the revenues did grow over the last reported period, but not enough to cover for the costs.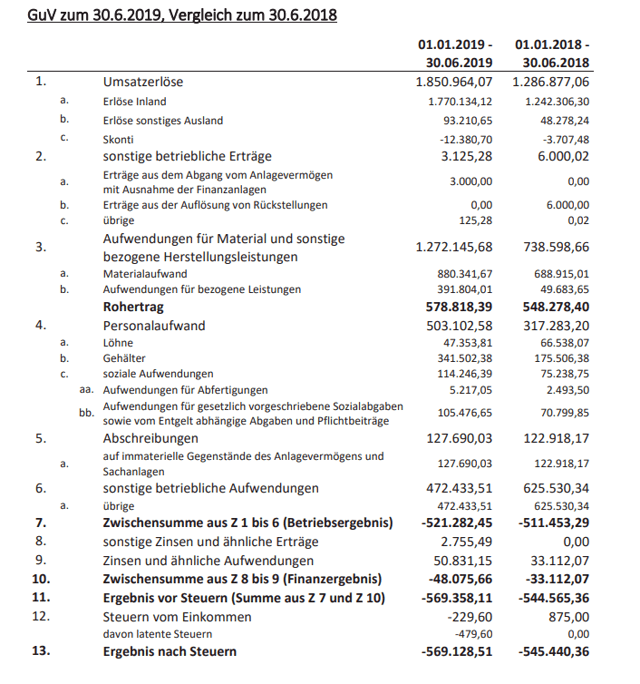 The company has been struggling for a while now and can't start growing.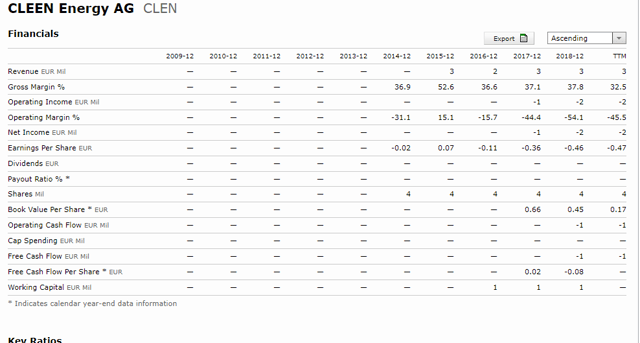 Cleen Energy Stock – Investment thesis
A friend of mine that has invested in more than 20 business that have been sold for more than 100 million each, has a few words when it comes to such investing opportunities as Cleen Energy stock: "I don't invest in green bananas". I think this perfectly summarizes the investing story here. Also, with so many lightning options these days, where the technology is developing fast and the competition is fierce, it is really hard to start a business and grow it. Plus, if you finance it yourself and lend to the customer, you increase your business risk exponentially.
Demand and interest for let lightning is actually declining and the company smartly went public trying to catch the growth train in 2017 based on the situation in 2015.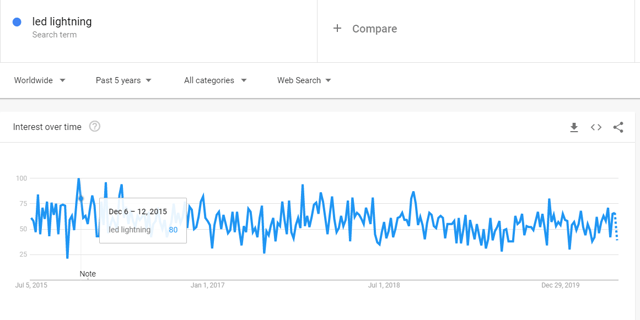 Unfortunately you never know whether these new technologies will reach their tipping point and be applied everywhere. It seems that didn't happen and the company is struggling. If it would had happened, probably the initial investors would have gotten a nice return.
This is what investing in projects or promises is like. Too risky to be considered a value investment. If you wish to invest in such small businesses, you need to learn and follow 100 of them, and then invest in the 5 most promising. Out of the 5, 1 will do good and reward you for all the effort when it becomes a 100-bagger. But, there is always the risk you end up with nothing. So, see how this fits your investing requirements and whether you have the time to follow 100 green bananas.
We will continue with the analysis of other, hopefully more serious stocks traded on the Austrian stock exchange.
The Cleen Energy Stock Analysis is part of the full Austrian Stock Market Analysis make by Sven Carlin for the Sven Carlin Stock Market Research Platform.
I love to research businesses and the respective stocks. My goal is to research a few hundreds of them each year and then hopefully find a few good investments. The only way to do that is to turn as many stones as possible and follow the interesting businesses closely. I am happy to share the research process here and I hope you enjoyed this and the other stock analyses published here.
If you wish to receive such analyses to your inbox, please subscribe to my newsletter: