Air-France KLM Stock Discussion – 3 Reasons To Forget About It
I'll quickly explain my thesis why if you are a long-term investor, you should forget about Air-France KLM stock and similar stocks! I think it is the highest possible value I can give you in this situation.
I have looked at the complete airlines industry in February of 2020, just before the 2020 crisis, and even then, before knowing about Covid, the industry didn't convince me. (Full airlines stocks analysis)
I personally prefer airports, as there is less competition, lower costs and the actual dividends are fat and growing alongside traffic growth. You build your airport once and that is it. (Full airport stocks analysis). With airlines, it is a bit different.
This Air-France KLM stock analysis is part of my full analysis of every stock traded on the Amsterdam Stock Exchange. My goal is to find stocks to invest in that offer 10-bagger potential, so as would Buffett say; I start with the As. Air-France KLM stock is not a stock I am interested in, but there is a lot to learn.
Air- France KLM stock price overview
Even if you take a look at the historical stock price chart you can see that not much good has happened.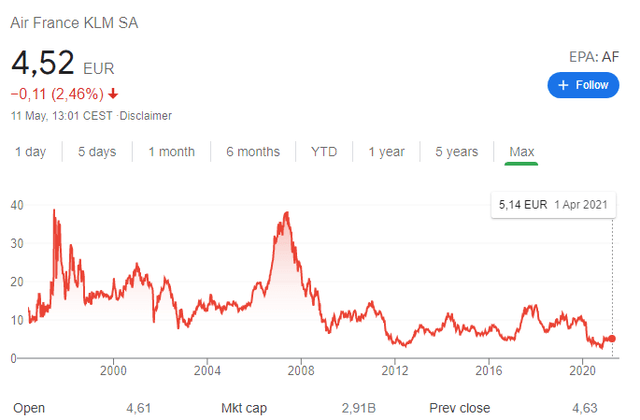 On the other hand, the market capitalization is just 2.9 billion EUR which is little when you just compare it to what the company is and the 27 billion EUR of sales the company had in 2019.
Unfortunately, with Covid-19 preventing a pickup in air travel in Europe, especially long-haul global travel where Air France-KLM was good in, the situation isn't positive.
The company burned 1.3 billion EUR over the last quarter and it is expected much more will be needed to survive. It is almost certain the company will have to do more financing and capital restructuring on top of the last 4 billion EUR scheme.
On top of it all, the French and Dutch government have each a 14% stake in the company and it is questionable whether they will ever focus on rewarding shareholders or just on keeping the business alive to keep jobs and the benefits aviation brings to the respective economies.
But even if the company recovers, it is unlikely it will give you long-term sustainable dividends. The best you can get is a jump in the stock price as the stock market capitalization grows and index funds or your pension fund (from which you shouldn't expect much long-term) is forced to pick it up.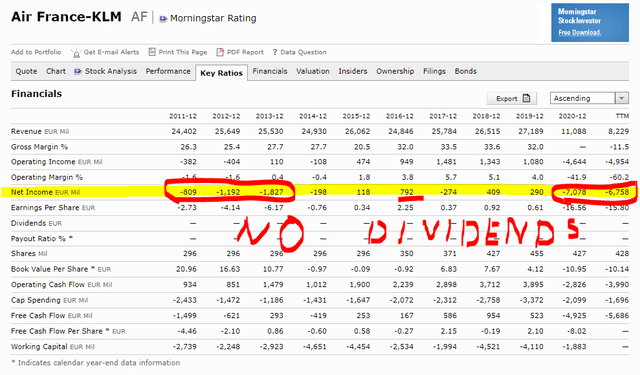 The company hasn't paid dividends and the maximum yearly net income reached 792 million EUR in 2016 which doesn't even compensate for one bad year like 2011, 2012 or 2013.
Investing in airline stocks – 3 reasons to avoid
I did a deep dive into airline stocks in February of 2020 and concluded that airlines:
don't have a moat,
as soon as a route is profitable, there is another airline adding capacity
when things get bad, financial failure is often the only result
On average, returns on capital for airlines are around zero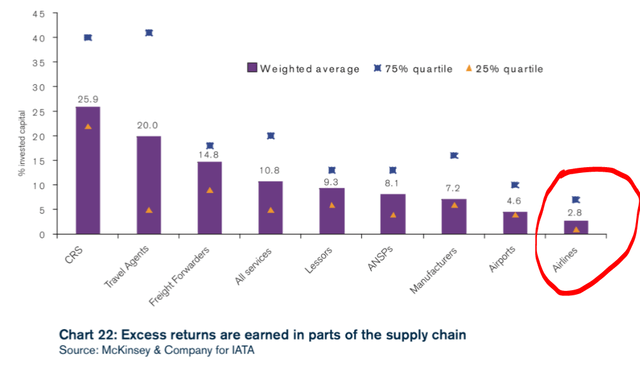 Don't get confused with the low return for airports, that is because many are government owned but those that are not, achieve much higher returns.
Things improved in the late 2010s but then 2020 arrived and I am sure there will be more surprises in the future. Also, profits were mostly driven by a drop in fuel prices after 2014.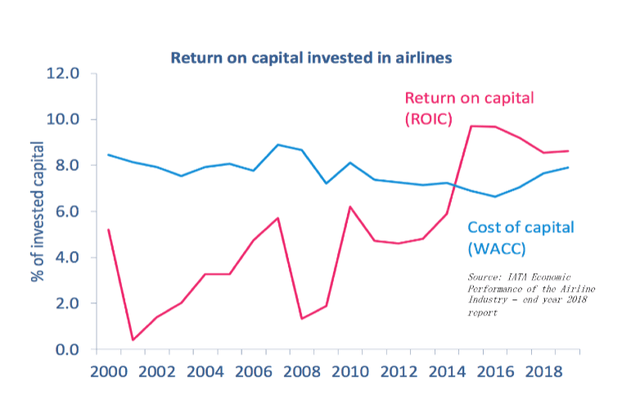 So, the 3 reasons why I would not invest in an airline stock are:
1) There is no moat, thus one cannot have a competitive advantage
2) There is unlimited competition – thus profits are low or better to say negative
3) There are always unions that play a big role and governments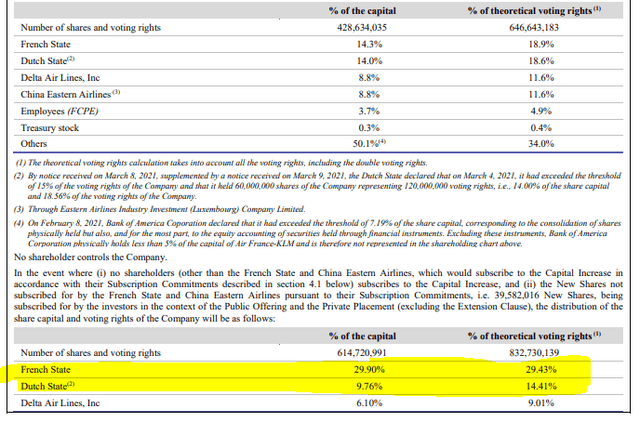 The above doesn't allow me to sleep well at night, therefore I'll simply continue looking at stocks traded on the Amsterdam stock exchange and I am sure sooner or later I'll find something interesting. I am looking for great businesses, that offer long-term growth, that have a moat which allows for constant increases in profitability. In life it is about what you focus on, if you focus on ugly situations like the above, sooner rather than later, your portfolio will look very ugly. You will do good on some, but it will likely not be enough to compensate for the potential ugliness.
If you like a value oriented, business focused investing approach, please consider subscribing.
About the author: Sven Carlin Ph.D. is a dedicated investing educator and stock market researcher focused on finding investment opportunities with a value investing perspective. His research is summarized on the Sven Carlin Research Platform where he covers many stocks and shows his portfolios. The educational part is shared on YouTube and the Free Stock Market Investing Course.