Koninklijke Brill Stock Analysis
This Koninklijke Brill Stock Analysisis part of my full analysis of every stock traded on the Amsterdam Stock Exchange. My goal is to find stocks to invest in that offer 10-bagger potential, so as would Buffett say; I start with the As. Here are the Bs already.
Koninklijke Brill Stock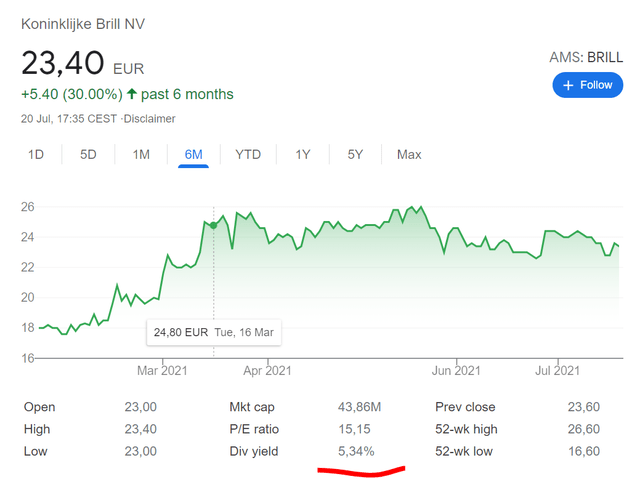 A small stock with a market cap of 43 million but with a dividend of 5.34%. Keep in mind that a company gets the title 'koninklijke' if it operates more than 100 years in the Netherlands. Thus it certainly has been around for a while.
Koninklijke Brill Business
There is no growth but business looks ok and sales are there, profits too.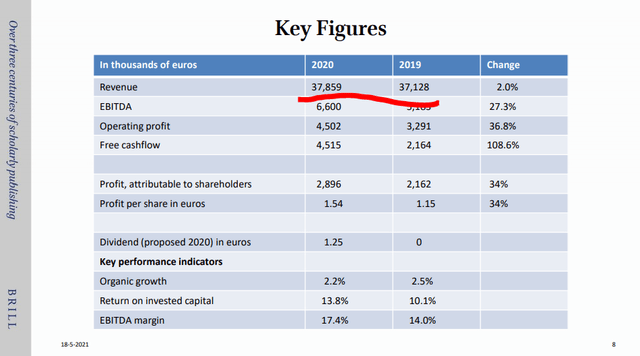 Stable niche but stable business too, nothing that stands out that would show this could become something special!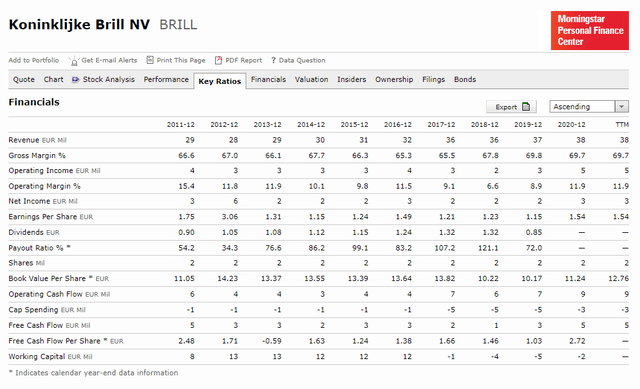 Koninklijke Brill Stock Investment Thesis
Investing in Koninklijke Brill stocks is mostly about personal preferences and in the current environment of digitalization I don't know if an old fashioned business can keep making profits for long but you never know. See how it fits you because it is and should remain boring.