Boskalis Stock Analysis
This Boskalis Stock Analysis (AMS: BAMNB) is part of my full analysis of every stock traded on the Amsterdam Stock Exchange. My goal is to find stocks to invest in that offer 10-bagger potential, so as would Buffett say; I start with the As and we are already on the Bs.
Boskalis Stock Price Overview
Boskalis (AMS:BOKA) is a dredging company and the stock has a clear cyclical pattern.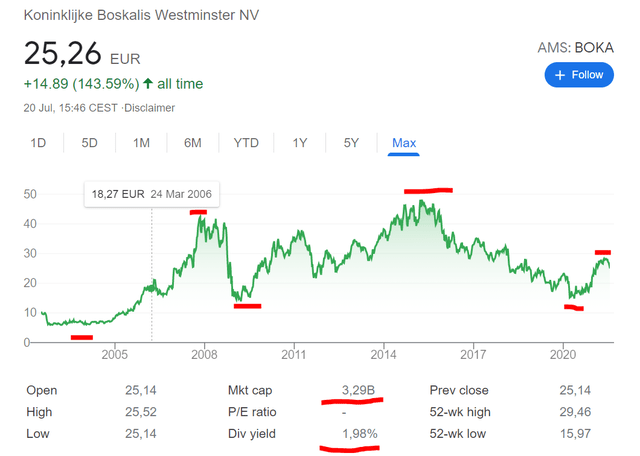 The dividend is 0.5 EUR per share that gives a yield just below 2%.
Peter Lynch in his stock categorization says the best time to buy cyclical stocks is when things have been bad and are just starting to improve. However, I would argue you can do that only on good businesses. Whether Boskalis is a good business is also to be debated.
Boskalis Stock Analysis – Business Overview
The business looks good overall, but some years are really bad, which explains the cyclicality.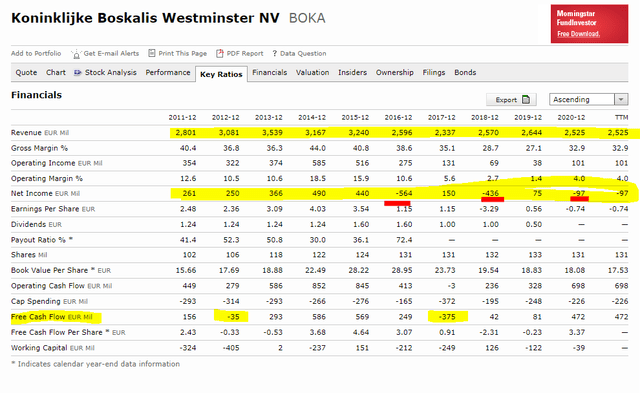 But, if Boskalis makes on average 200 million per year, the valuation is still high when compared to the market capitalization of 3.2 billion.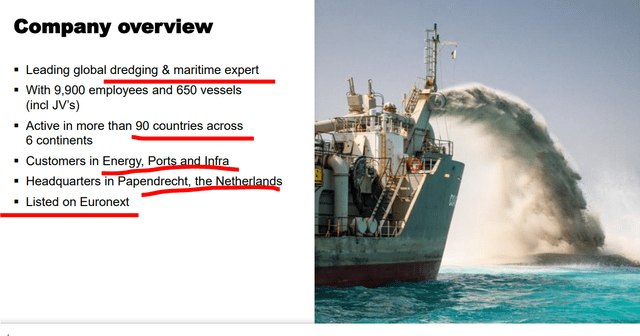 Boskalis is a big business and something always goes wrong.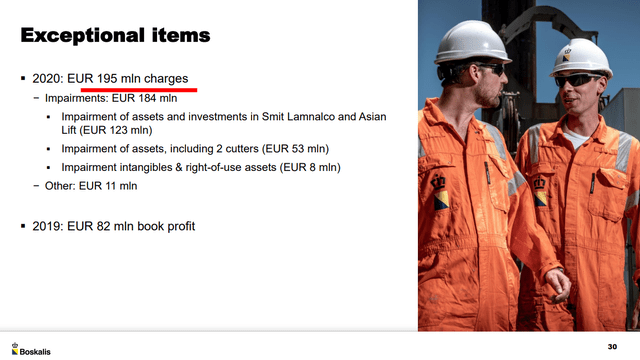 The business is also such that you need to constantly invest into it which lowers cash flows but if they return to 2015 dividend levels, the stock might triple. However, investments in offshore oil are down and likely to be down for longer.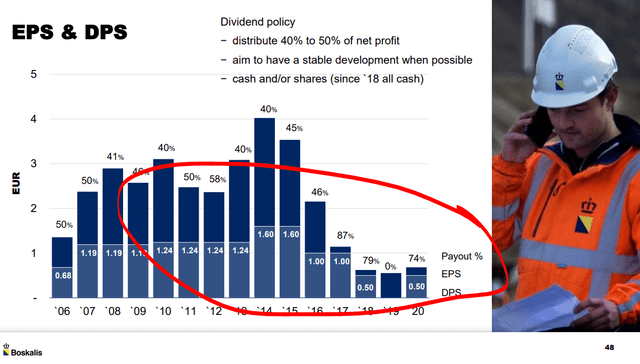 This looks like an interesting business, but the competition is also high and the job goes to the lowest bidder, so not much room for profits, especially when something goes wrong.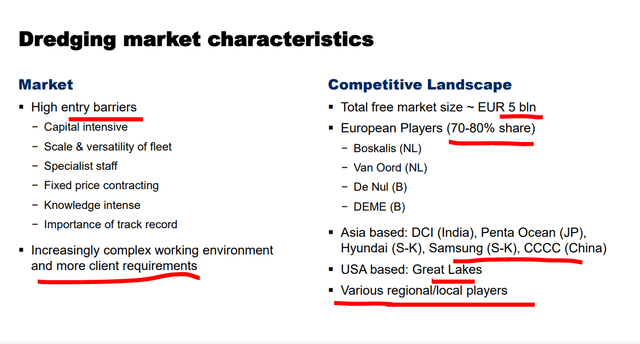 This is an interesting business, given the niche business and high barriers to entry, it could also be a good investment but you have to buy it at bottoms or when there is a lot of bad news.
Boskalis Stock Investment Conslusion
The key with cyclicals (6 stock categories by Peter Lynch) is to watch the average earnings over cycles and then buy when you are happy with the long-term average earnings. There will be bad year and there will be great years, but given the cash position and low debt, it is likely the company will survive, so you can create low risk and high reward investments.
However, scaling and compounding forever is surely not an option, you can only dredge that much. Plus, trends often change, from offshore oil to offshore wind that is also becoming an issue lately with many delays in project launches especially in the Netherlands.
Too risky for me to consider, I prefer beautiful businesses or at least good ones trading at a good price. You can find more of that on my Research Platform or on my newsletter: