Beter Bed Stock Analysis – No Business Model !?!?!?!?!?!?!
This Beter Bed stock analysis is part of my full analysis of every stock traded on the Amsterdam Stock Exchange. My goal is to find stocks to invest in that offer 10-bagger potential, so as would Buffett say; I start with the As. Here are the Bs already.
Beter Bed Stock Price
If you look at Beter Bed stock over the last 3 decades, the chart looks crazy. The stock indicates the company went almost bankrupt twice, in 2003 and 2020, only to rebound to incredible highs and crash again. But it doesn't look like a business that compound and creates value over time.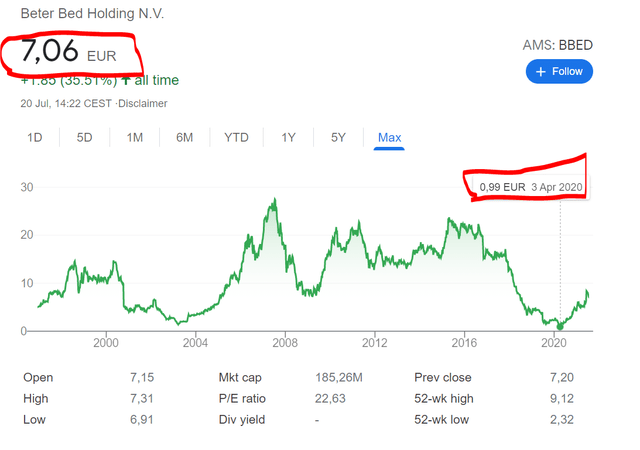 Beter Bed Business Overview
Beter Bed is a Dutch retailer in bedroom furniture, matrasses, and related products.
Revenues have been stable up to 2018 where the company also paid nice dividends. Since then however, things have been going south with losses and deteriorating book value. The drop in revenues is due to the divestments the company made over the last few years to deleverage (selling Spanish business and leasing back some stores etc.)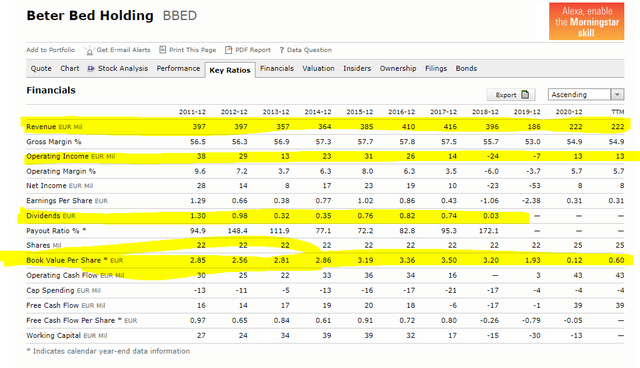 Divestitures and losses are likely due to strategic changes and the last investor presentation is exactly about that. The new focus after the restructuring is online dominance and a subscription model.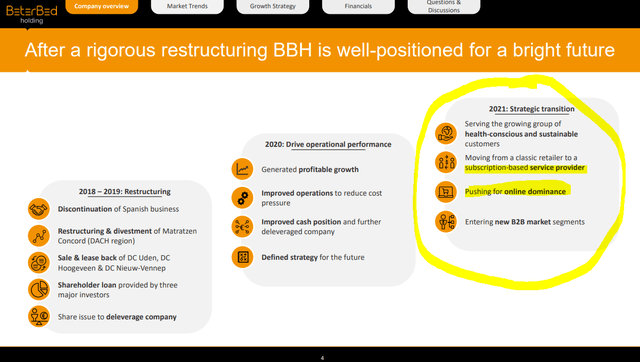 Beter Bed Stock Analysis – Source: Beter Bed Investor relations
The new business looks ok, but we are still talking revenues of just 222 million EUR.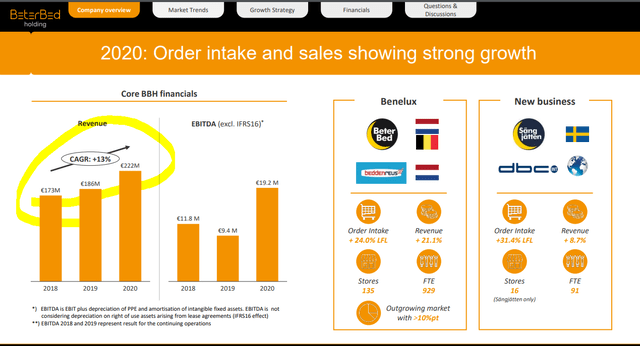 I must say their discussion is strange as they point out how much we spend per hour of sleep.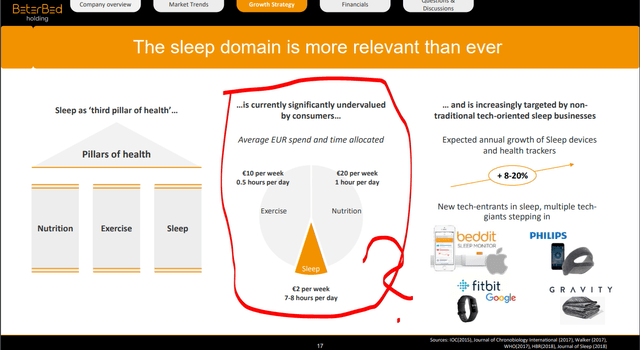 I do not think they will change out attitude towards sleeping, just give me a bed and that is about it.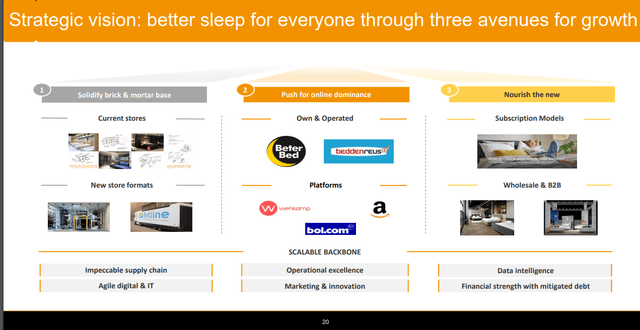 Target is to grow online and sell subscriptions.
I my mind this means that the slick salesman in a Beter Bed store will now force sell me a sleeping data collection subscription on top of the bed sale. Hahahahahah
SaaS and my sleeping? Sorry, I cannot stop laughing.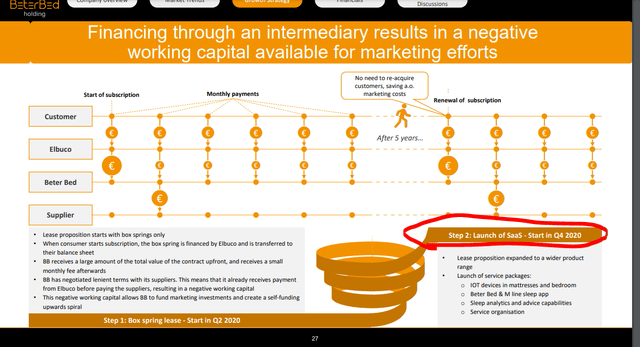 They failed at expanding in Spain in the last decade and now they will expand in China and all over the world.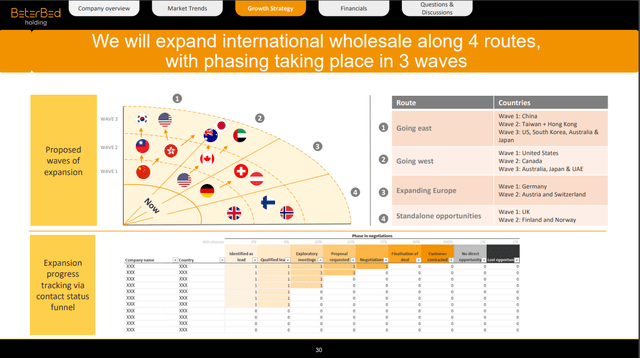 This might work, but my guess is that the management has little ownership of this business and they are just playing around to keep their jobs. Let me check the annual report.
The owner is a company that holds stakes in company, likely reached to restructuring and RE deals.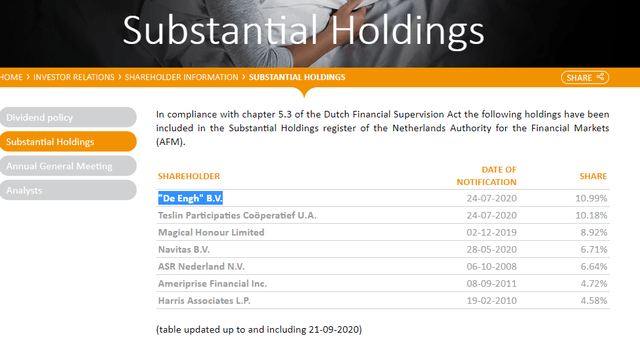 I am correct, stock options are minimal contribution.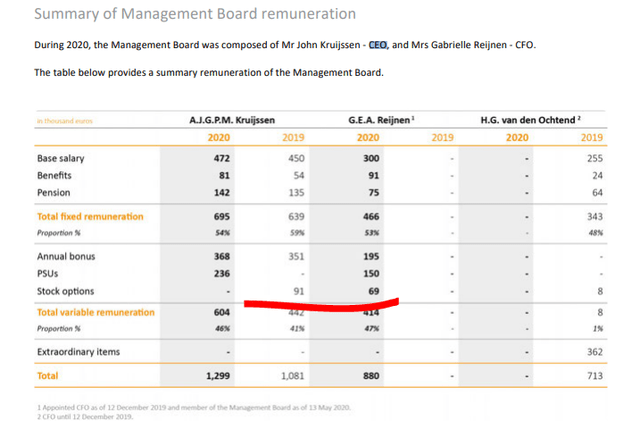 Source: annual report
The CEO has 10,000 shares or 70,000 EUR in value on a salary of 1.2 million.

Beter Bed Investment conclusion
This looks more like a Venture Capitalist play where the owner of the business just tries to invest something to protect the value of the real estate under the business. If they gain some traction, they will sell the business and bye, if not they will just keep getting payments for leases and close down if necessary.
I feel the incentive from the owners, managers might be a bit different than the one for shareholders. Thus, this is something to avoid as an investment. Of course, anything can happen, we can all start using their sleeping