Accsys Technologies PLC Stock Analysis – 5x Growth Ahead
Accsys Technologies PLC Stock Analysis – LON: AXS AMS: AXS
This Accsys Technologies PLC stock analysis is part of my complete analysis of the Amsterdam stock exchange, stock by stock. My goal is to find great businesses that offer 10-bagger potential. I'll do a stock price overview, business overview, fundamental analysis, valuation and investment conclusion.
Accsys Technologies stock price overview
Accsys Technologies went public in 2007 while in 2014 it did a 1 to 5 stock split which is the reason for the strange stock price chart below. However, since the stock split the stock has done pretty well, especially after the COVID-19 crash.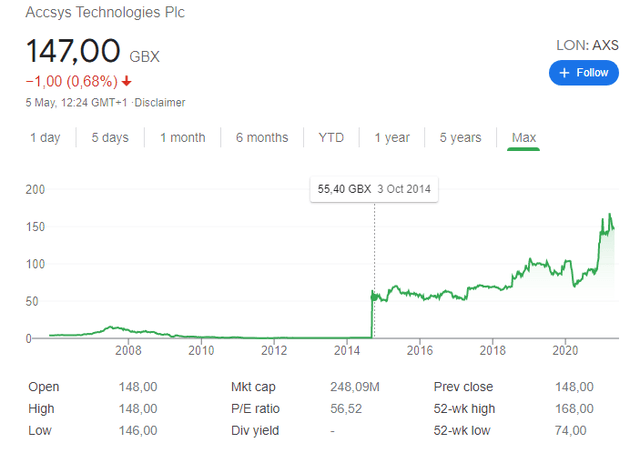 They have raised capital in September of 2019 to fund growth investments (Hull plant).
The company went public in 2007 in order to collect funds for enlarging its Dutch plant in Arhnem, that was consequently a bad idea as the European crisis did hit it hard but nobody could had predicted that.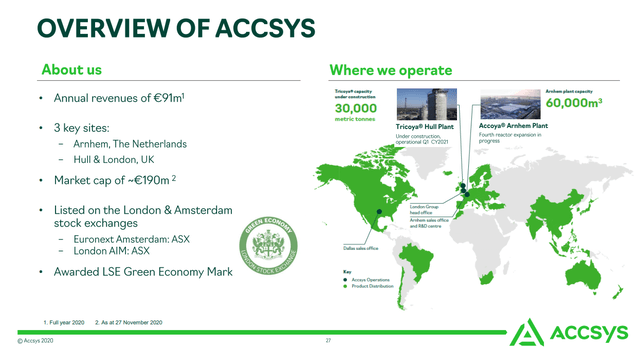 The current market capitalization is 248 million pounds given the above Accsys stock price chart is in British pounds. Accsys Technologies Amsterdam quote.
Accsys Technologies stock analysis – business overview
Accsys is in the business of wood acetylation. The plant in Hull should be operating by now while the main production is in the Netherlands.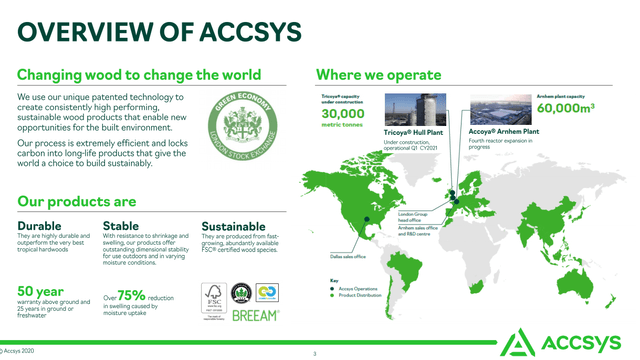 The company has ambitious plans that include gaining market share and quintupling its production by 2025.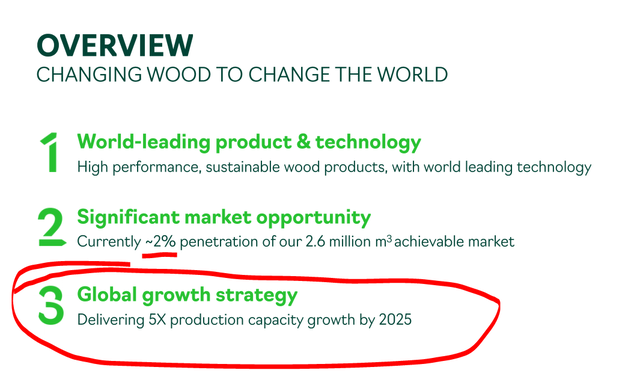 They have two main products; Accoya and Tricoya – that should be durable wood.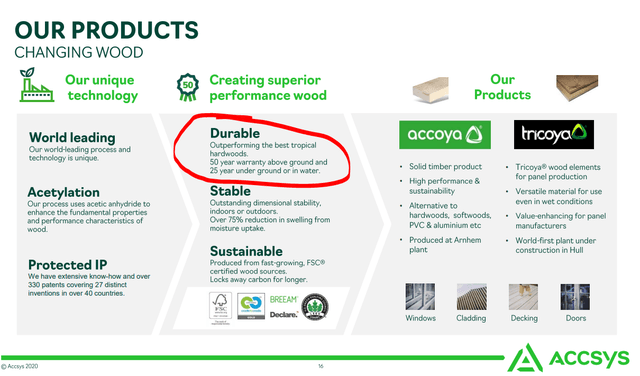 Their goal is for huge growth but we have to keep in mind there are many substitute materials.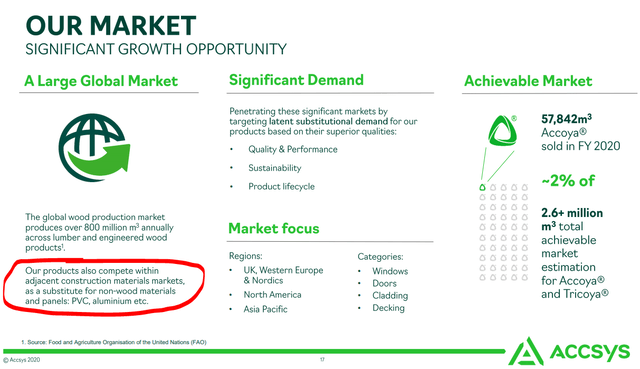 They plan on growing by building a plant in the USA and Malaysia.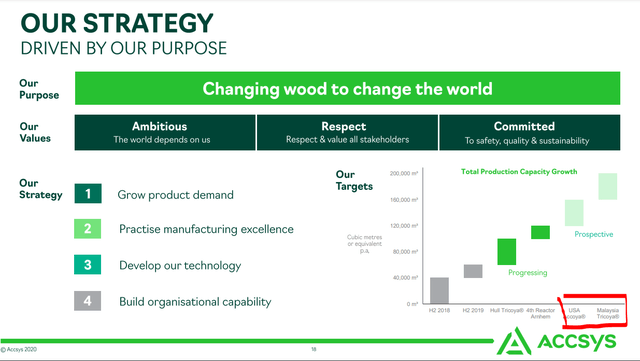 The plan is to do a JV with Eastman Chemicals to create a plant in the USA.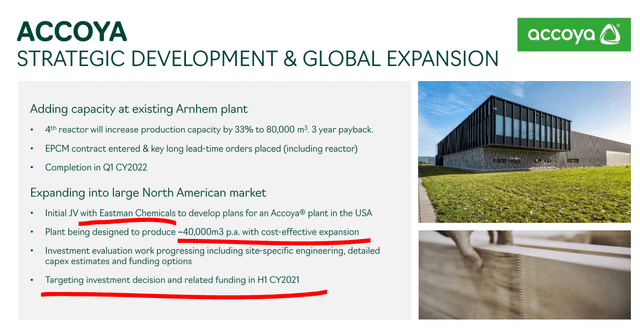 The story is very interesting, if a business grows 5x in the coming 5 years and then just another 2x in the subsequent 5 years, you have yourself a 10-bagger investment. But, let's look at the financials.
Accsys Technologies stock analysis – financials
After COVID, there has been a boom in demand for construction materials that should bode very well for the company.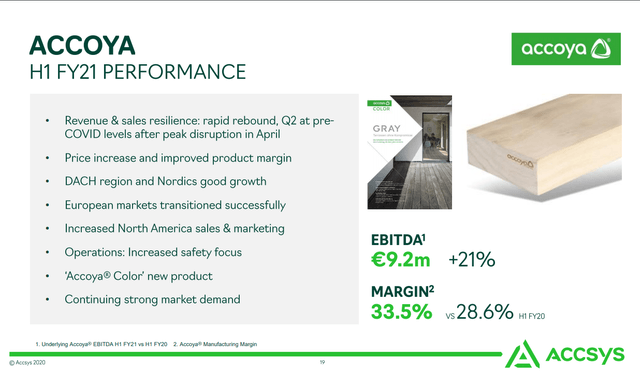 However, whenever discussing businesses in construction, always keep in mind the cycle. When the cycle turns, it gets ugly, really ugly.
Plus, if I take a look at the financials, I do see 6x growth over the last decade, but I don't see profitability. Only in the current environment with high construction prices I see some kind of net income, but still only 4 million Eur.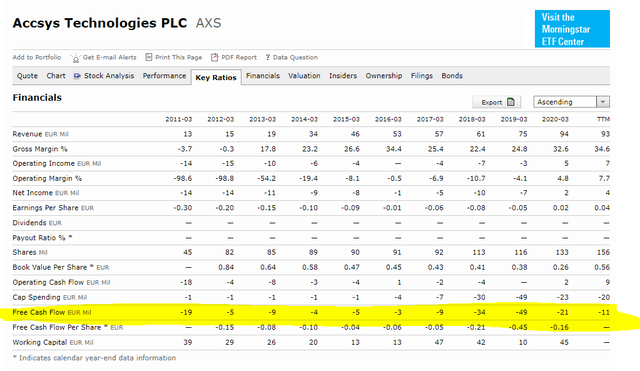 Plus, the number of shares keeps going up which means growth is achieved through dilution and not free cash flows.
Accsys stock investment strategy
If you take a look at a company like Starbucks, it was profitable from day one and return on invested capital was high, that allowed it to scale and grow even more but it was always profitable.
When you are not profitable, you have to resort to all kinds of financing schemes to grow, which is not something that creates direct long-term value for shareholders. The Tricoya plan is actually owned only with 61.8%.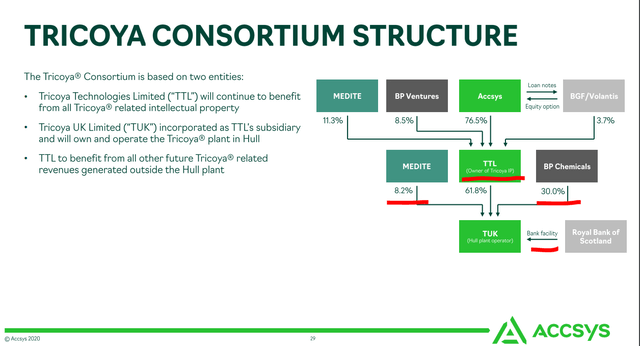 Accsys stock sure has one the growth part that is interesting and can make it a 10-bagger, but if you don't want to complicate your life and lower the probability of investing in duds that plague your portfolio for a decade, pick companies that are already successful.
Accsys offers a premium construction product that is more expensive than normal wood, the key question is whether the price justifies the durability or replacing is better after a few years?
Anyway, I'll keep looking for my 10-bagger, Accsys has growth but not quality. I will not stop till I find what I am looking for. However, if they deliver on 5x growth and reach some kind of profitability in a year the stock might really react well, as it did over the last 12 months.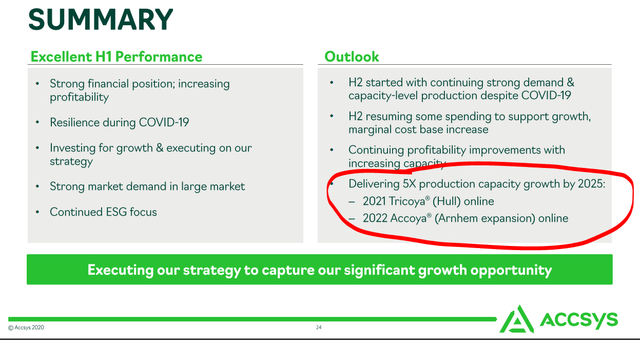 Too much risk for me, I am looking for better.
To be notified on other stock analyses and different investing content, subscribe to my newsletter.
To check the core of my research work all in one place, check my Stock Market Research Platform, to get to know me better, check my Value Investing YouTube channel.